Formula 1 Gulf Air Bahrain Grand Prix 2023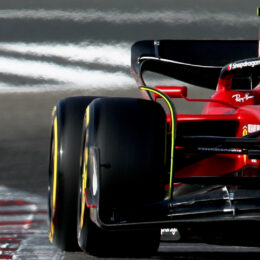 Event Overview
Details on the 2024 Formula 1 Gulf Air Bahrain Grand Prix will be announced soon. Pre-register now to be the first to hear about details for tickets and presale offers for registered customers.
View More
More info
Bryant tandem take '64 Shelby Cobra to the top in Classic Challenge practice
The 1964 Shelby Cobra of Oliver and Grahame Bryant topped the Practice timesheet today in the Bahrain Classic Challenge, held as part of the Bapco Bahrain GT Festival at Bahrain International Circuit.

Competing in the GTP11 class, the Bryant-Bryant tandem posted a fastest lap of 2m 24.501s with a 134.83kph top speed.
The 1960 Maserati T61 of Guillermo Fierro was second overall 3.675s behind, while the 1965 Shelby Cobra 289 of Christophe Van Riet and Caroline Grifnee was classified third 4.048s from the leader.
Fiero was competing in the TSRC5A class while the Van Riet-Grifnee pair were contesting the GTS12 category.
Also in the top five of the 21-car session were the 1964 Shelby Cobra 289 of Benjamin Monnay and the 1964 Shelby Cobra Daytona of the duo of Edwin Stucky and Ludovic Cholley. Both were also running in the GTS12 class.
The classic cars will be back on the track for Qualifying at 6.15pm.