2022 Formula 1 Gulf Air Bahrain Grand Prix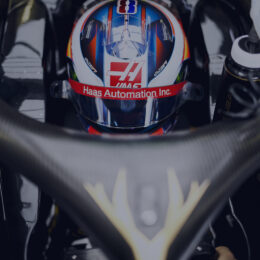 Event Overview
Be the first to witness a new era of F1. Tickets are on sale now for the 2022 Formula 1 Gulf Air Bahrain Grand Prix
View More
Buy Tickets
Burnout set for sixth round of thrills at BIC on Friday
Burnout set for sixth round of thrills at BIC on Friday
Burnout thrills continue for another weekend as Bahrain International Circuit (BIC) hosts the sixth meeting of its current season on Friday (27 May) in Sakhir.
After attracting a packed crowd to "The Home of Motorsport in the Middle East" last week, the widely popular event is expected to once again see a large number of speed enthusiasts and spectators enjoying a full night of high-octane action.
Participants come from far and wide to put on a fantastic show of rising white smoke at BIC's Vehicle Dynamics Area for the throngs in the stands.
Registration for those taking part and the scrutineering of their vehicles will be held from 4pm to 6pm this Friday.
Given the recent popularity of BIC's Burnout events, those interested in participating are advised to register early to avoid disappointment.
The participation fee is BD8 for each driver and those who would like to join in on the excitement as a passenger can do so for BD5.5. All entrants' vehicles must meet specific eligibility criteria before being permitted to take part.
Spectators will be able to watch each event for BD2, with tickets available to buy on arrival.
Gates will open to the public at 5pm, and then the Burnout action starts at 6pm and continues until 11pm.
Images