WEC 8 Hours of Bahrain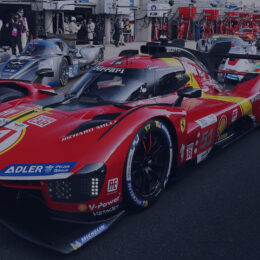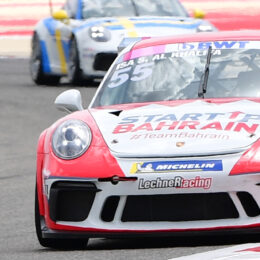 Buy Tickets
Circuit racing thrills back at BIC on Friday with 2,000cc Challenge fourth round
Circuit racing thrills back at BIC on Friday with 2,000cc Challenge fourth round
One of the region's leading national championships is back in action on Friday (28 January) at Bahrain International Circuit (BIC) in Sakhir.
Round four of the highly competitive BIC 2,000cc Challenge is scheduled to take place between 10.30am and 4pm as part of National Race Day at "The Home of Motorsport in the Middle East".
Being the longest-running circuit racing series in Bahrain, it has become widely popular with competitors who battle it out in two-litre cars. The 2,000cc Challenge follows simple regulations, but is still extremely fun to watch with plenty of bumper-to-bumper action each meeting.
This weekend's events will be held along BIC's 2.550-kilomere Inner Track.
Fans are welcome to attend and will be able watch the action from BIC's Batelco Grandstand. Tickets are available at the gate for a nominal entry fee of BD2. Tickets are BD1 for children aged 12 and under.
Attendees should note that the green shield, as shown on the BeAware App, must be presented on entry. Children under 12 are permitted entry when accompanied by a qualifying adult.
A grid of about a dozen drivers are returning for the meeting, which ushers in the second half of the seven-round 2,000cc season. They will be battling it out in the Challenge's Pro and Novice classes.
Amongst the leading participants in the series' top-tier category is defending champion Raed Raffii, who won both races in round three behind the wheel of his Honda S2000 contender. He is expecting a tough fight from the likes of Raed Himmo (Honda Civic), who has also already claimed race wins this campaign, and Majed Himmo (Honda Civic) and Nasser Al Alawi (Honda S2000), who are all competing in the Pro class.
In the Novice category, a tight battle is expected between Ali Al Mansoori (Honda Civic), Giovnni Salerno (Ford Focus), Andreas Buelow (Honda Civic), Wiebke Buelow (Honda Civic), and Moaaz Mohammed (Honda Civic EK).
The 2021/2022 season is set to continue until April. The series is being organised and run by BIC, the Bahrain Motor Federation and the Circuit Racing Club.
Images