Formula 1 Gulf Air Bahrain Grand Prix 2023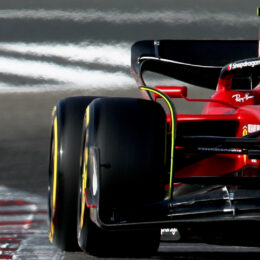 Event Overview
Details on the 2024 Formula 1 Gulf Air Bahrain Grand Prix will be announced soon. Pre-register now to be the first to hear about details for tickets and presale offers for registered customers.
View More
More info
CMR maintain pace and take first place in GT4 Cup FP2
CMR were once again the pace-setters as the GT4 International Cup's second Free Practice of the day wrapped up.

The no. 26 Alpine A110 GT4 car driven by the pair of Pierre-Alexandre Jean and Pierre Sancinena had a fastest lap time of 2m 12.846s.
The French team registered a top speed of 146.66kph en route to topping the timesheet.
Classified in second position were Phoenix Racing's no. 5 Audi R8 LMS GT4, with Nicolaj Moller-Madsen and Milan Dontje. They were 0.100s off the pace.
In third were Generation AMR Supperracing with an Aston Martin Vantage GT4 car driven by James Holder and Matthew George, who had a best lap 0.632s slower than the leaders.
Sainteloc Junior Team's two Audi R8 LMS GT4 cars and CMR's other Alpine A110 GT4 completed the top six from 21 participants.
The GT4 International Cup have one session remaining on Day One of the Bapco Bahrain GT Festival. It will be a 50-minute Qualifying session at 5.10pm.