Formula 1 Gulf Air Bahrain Grand Prix 2023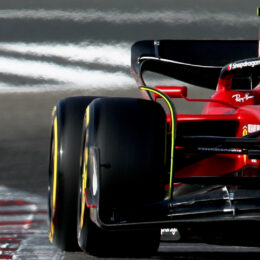 Event Overview
Details on the 2024 Formula 1 Gulf Air Bahrain Grand Prix will be announced soon. Pre-register now to be the first to hear about details for tickets and presale offers for registered customers.
View More
More info
CMR sets the pace in GT4 International Cup first practice
CMR topped the timesheet in Free Practice 1 of the GT4 International Cup, which kicked off the day's action at the Bapco Bahrain GT Festival at Bahrain International Circuit (BIC).

CMR clocked a best lap time of two minutes 12.291 seconds in the fourth of 20 laps of work.
Competing for the Silver Cup in an Alpine A110 GT4 car, the French outfit featuring drivers David Loger and Antoine Leclerc registered a top speed of 147.28kph.
Generation AMR Supperracing were classified second. The British team with drivers James Holder and Matthew George were 0.463s off the leaders' pace. They are racing in the Pro-Am class in an Aston Martin Vantage GT4 car.
Third overall was Phoenix Racing's Gosia Rdest in an Audi R8LMS GT4. Rdest was 0.487s behind CMR, also racing to claim the Silver Cup.
Sainteloc Junior Team, AKKA-ASP Team and Bullitt Racing were ranked fourth through sixth, while Porsche Zentrum Oberer Zurichsee by TFT Racing and Academy Motorsport Ltd rounded out the top eight.
All 21 teams entered for the weekend took to the track for the session.
The GT4 International Cup gets back on the tarmac for Free Practice 2 at 12noon.