Formula 1 Gulf Air Bahrain Grand Prix 2023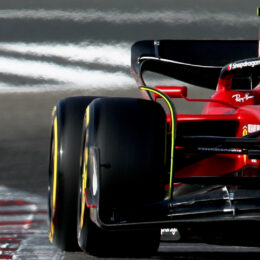 Event Overview
Details on the 2024 Formula 1 Gulf Air Bahrain Grand Prix will be announced soon. Pre-register now to be the first to hear about details for tickets and presale offers for registered customers.
View More
More info
Elzahrawi captures double, Zaydan keeps up winning ways in National Race Day at BIC
Elzahrawi captures double, Zaydan keeps up winning ways in National Race Day at BIC
Moaz Elzahrawi and Mohammed Zaydan were both triumphant in their respective championships in the third round of National Race Day, held over the weekend at Bahrain International Circuit (BIC), "The Home of Motorsport in the Middle East", in Sakhir.
Elzahrawi had twice the reason to celebrate, securing a fantastic double in round three of the 2022/2023 BIC 2,000cc Challenge. Zaydan, meanwhile, kept up his winning ways by taking the race in round two of the 2023 Bahrain Motorcycle Championship.
Competitors in both series hit BIC's 2.55-kilometre Inner Track for plenty of heated racing.
National Race Day was organised by BIC in cooperation with the Bahrain Motor Federation, the Circuit Racing Commission, the Bahrain Motorcycle Commission and the Motorsport Marshals Club.
In the BIC 2,000cc Challenge, Majed Himmo started the day off by topping the practice timesheet but in qualifying, Elzahrawi took charge and secured pole position for race one with a fastest lap time of one minute 18.336 seconds.
In the opening 12-lap sprint, Elzahrawi fell behind early on with Himmo and championship leader Andrew Ray powering to the front. But Elzahrawi wrested away the lead on lap seven and held on until the chequered flag to win in his Honda Civic with a total time of 16:25.160.
Andreas Buelow had a strong finish in his Honda Civic to claim second 4.694 seconds behind Elzahrawi, while Himmo, behind the wheel of another Civic, took the final podium spot 5.426s from first.
Bassim Al Alawi in a Honda CRX came fourth, Isa Ebrahim in a Civic fifth, and Ray was classified sixth in his Honda Integra.
In race two, Ebrahim and Al Alawi were on row one following the reverse grid rule but it didn't take long for Elzahrawi to gain the advantage. He went to first place on lap two and never looked back. Elzahrawi enjoyed a comfortable gap of 10.816s from Buelow at the finish, while Al Alawi claimed third place 10.844s adrift.
In the Bahrain Motorcycle Championship, Zaydan was looking to carry over his success from round one and right away did so by setting the pace in qualifying. But Nawaf Rashed then claimed overall pole position for race one, with Zaydan and Ali Adiby alongside him.
Nonetheless, Zaydan had a great start and immediately took over as leader. He masterfully held on to his position all throughout the race's 18 laps to win in a time of 21:30.647. Zaydan was dominant once again, enjoying a huge gap of 13.727s from overall runner-up Nawaf Rashed, while Adiby was third 20.104s back.
Zaydan was also first in the 600cc category, followed by Adibi and Mohammed Al Sadiq. Rashed won the 1,000cc class with Alexander Qabazard and Khaled Al Yaqoub behind him.
Following all the racing action, the winners were presented their prizes in their podium ceremonies attended by officials.
Images