WEC 8 Hours of Bahrain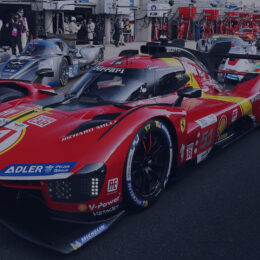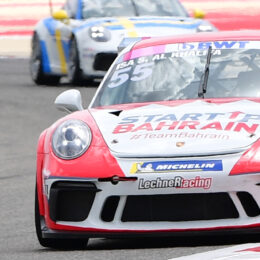 Buy Tickets
Engine trouble not enough to stop Ricciardo from Monaco victory
Daniel Ricciardo overcame engine problems to claim a hard-earned victory in the Monaco Grand Prix on Sunday.
Starting from pole, the Red Bull Racing ace did well to defend his lead over the first few corners and remain in front, ahead of a chasing Sebastian Vettel of Ferrari, over the early stages of the race.

But after the one and only round of pit stops, the team later notified him that he had a power issue and that he had to manage the problem himself. Undaunted, Ricciardo brilliantly made his adjustments, using only six of his eight gears the rest of the way to stave off Vettel and build a comfortable gap in taking the chequered flag.
Ricciardo completed the race in one hour 42 minutes 54.807 seconds. He posted his second win of the season and the first of his career in Monte Carlo, where he enjoyed a virtually perfect weekend that included topping all three practice sessions and qualifying. He also broke the track record in each practice and set a new qualifying lap record en route to capturing pole.
Vettel finished the race 7.336 seconds behind Ricciardo while Lewis Hamilton of Mercedes clinched the last podium spot 17.013s off the winning pace.
"Wow, it still hasn't sunk in," a stunned Ricciardo said after the race. "It was a perfect weekend but a crazy race. It's such a long week and because I get so excited for this race, I find it hard to control myself and I just couldn't wait for the lights to go out today.

"The start went well and I thought, I've pretty much done the hard part so let's just finish this race. Then on lap 28 I exited a corner and felt like I pretty much had no power. When it was clear that it was an MGU-K issue I wanted to close my eyes and start crying as I thought the race was over and I wondered just what I have to do to win here.
"I spoke with my engineer on the radio and we changed a lot of things that didn't fix the problem but we just had to survive with the problem and keep Seb behind.
"We had a lot less power, fortunately, it's a tight track and we had a good car so I could make up enough time in the corners not to be vulnerable on the straights. On any other circuit, there was no way I would have won today.

"It wasn't fun driving like that and I'm pretty exhausted, but very, very happy. We finally got some redemption and this is the sweetest feeling. It wasn't easy but now I can say I'm a winner here and it's great to win the team's 250th race."
The Formula 1 season resumes with the Canadian Grand Prix, the seventh round of the championship, on June 10.