Formula 1 Gulf Air Bahrain Grand Prix 2023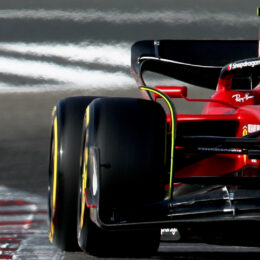 Event Overview
BIC is set to celebrate its 20th anniversary next year, as the opening round of the 2024 season and its first-ever Saturday night race at the Home of Motorsport in the Middle East on 29 February to 2 March 2024.
View More
More info
Enjoy extreme thrills off the track in Bapco GT Festival at BIC
A pair of heart-stopping extreme rides and a challenging assault course will keep race-goers busy with off-track attractions at the Bapco Bahrain GT Festival, taking place this weekend at Bahrain International Circuit (BIC) in Sakhir.
Such activities will be a part of the fantastic family entertainment that will be on hand at the highly anticipated two-day event on Friday and Saturday ( November 30 and December 1).

They include the SCAD Freefall, a Freefall Stunt and a Ninja Assault course, each of which will be at the BIC Vending Area throughout the weekend.
SCAD, or the Suspended Catch Air Device, is a unique freefall device. It is the only system in the world that allows you to drop unattached and in a controlled freefall.
The rider gets to the release point at 50 metres high by using a winch via cage to the top.

The SCAD jump master activates a descend system and releases the diver after a countdown. The very long freefall is completely without attachments.
The diver will drop into the SCAD. The air tubes and brake suspension around the double SCAD net stop the fall softly and the diver feels no impact at all. The freefall experience is therefore very intense and exciting.
Meanwhile, Freefall Stunt and Ninja Assault are a range of adrenaline-pumping activities that are guaranteed to add excitement to the Bapco Bahrain GT Festival.
If you've ever wondered what it feels like to jump out of a plane or fall from a building, the Free Fall Stunt Bag is the extreme activity for you.

The Ninja Assault, on the other hand, will get your blood rushing as you try to complete the obstacles and beat the competition while completing the course in the fastest time.
All these and so much more can be enjoyed off the race track by all those attending the Bapco Bahrain GT Festival.