2022 Formula 1 Gulf Air Bahrain Grand Prix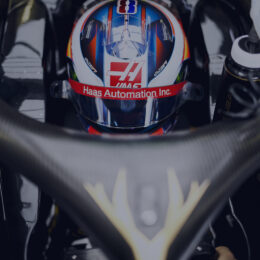 Event Overview
Be the first to witness a new era of F1. Tickets are on sale now for the 2022 Formula 1 Gulf Air Bahrain Grand Prix
View More
Buy Tickets
Global megastar DJ Don Diablo to perform at the Bahrain Grand Prix 2022
Global megastar DJ Don Diablo to perform at the Bahrain Grand Prix 2022
Bahrain International Circuit (BIC), "The Home of Motorsport in the Middle East", announced today that global Top 10 DJ and producer Don Diablo will be lighting up the concert stage at the Formula 1 Gulf Air Bahrain Grand Prix 2022.
Don Diablo is the second megastar artist to be announced for the Grand Prix, which is scheduled to take place 18 to 20 March as a once-in-a-generation event marking the start of "A New Era" in F1.
Don Diablo joins fellow-DJ, producer and songwriter Afrojack as the big names set to perform at the star-studded concert line-up. He will be taking to the stage on Friday 18 March, making for a double header spectacle, with Afrojack's live performance also taking place that evening.
All those with tickets to the F1 extravaganza will be able to attend the concerts at no extra cost.
Don Diablo is a Dutch visionary who has challenged perceptions and torn down creative boundaries with his numerous endeavours across the music, art, fashion and tech realms. The forward-thinking digital artist is currently the world's #7 DJ on the prestigious DJ MAG Top 100.
The sought-after producer has collaborated with and remixed for a wide range of artists including Dua Lipa, Justin Bieber, Gucci Mane, Ed Sheeran, Mark Ronson, Travis Barker, Miley Cyrus, Rihanna, Madonna, Ty Dolla $ign, The Chainsmokers, Coldplay and many more.
Tickets to this year's Bahrain Grand Prix are selling fast. They can be bought online at BIC's official website www.bahraingp.com, by calling the BIC Hotline on +973-17450000.
Discounts are available for children aged three to 12 at 50 per cent off, with reductions also available to students, those with special needs, and senior citizens.
BIC has introduced an enhanced refund policy for 2022. Under this policy, customers can buy their tickets with confidence. In addition to BIC's standard terms and conditions, the enhanced refund policy for F1 entitles buyers to a full refund if Government guidelines in the Kingdom of Bahrain prohibit any ticket holder from entry to the circuit due to COVID-19 restrictions or individual COVID-19 status. Also, for ticketholders based outside of Bahrain, if restrictions imposed by the Government of Bahrain prohibit travel from their country of origin to Bahrain over the period of the race weekend, they will be entitled to a full refund.