WEC 8 Hours of Bahrain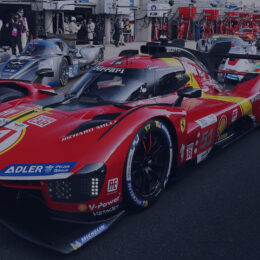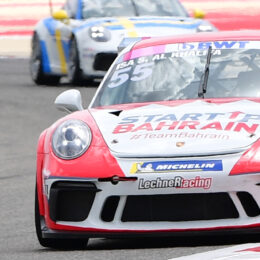 Buy Tickets
Hamilton caps title-winning season with Abu Dhabi victory
Lewis Hamilton wrapped up the 2018 FIA Formula 1 World Championship with a resounding pole-to-flag victory in the Abu Dhabi Grand Prix this evening.
The reigning Drivers' World Champion steered Constructors' World Champions Mercedes to the chequered flag to claim his 11th win of the season and 73rd of his illustrious career.
The result also marked Hamilton's fourth triumph at Yas Marina Circuit. He completed the eventful 55-lap twilight race in one hour 39 minutes 40.382 seconds.

Chief title rival Sebastian Vettel of Ferrari finished as the runner-up 2.581 seconds behind, while Max Verstappen of Red Bull Racing completed the podium placers 12.706s back.
The Grand Prix was an extra special occasion as it was the last race of two-time Formula 1 World Champion Fernando Alonso, who will be out of the top flight in 2019.
Alonso joined the top three at the end of the race performing donuts at the finish line.
It was also the final Grand Prix for superstars Kimi Raikkonen and Daniel Ricciardo for their respective teams. Raikkonen did not finish while Ricciardo just missed out on the podium in fourth.

Finishing fifth was Valtteri Bottas of Mercedes, in sixth was Carlos Sainz of Renault, seventh was Charles Leclerc of Sauber and eighth was Sergio Perez of Force India. The Haas pair of Romain Grosjean and Kevin Magnussen rounded out the points winners.
Hamilton commented after the race: "This has been a great year and I'm so thankful for so many things – for my health, for my team, for all the hard work everyone's done non-stop at the factory and on the road.
"I also want to say thank you to all the fans who've saved up and travelled and came to the races and those supporting us from home and who've been sending their positive energies and their prayers – a big, big thank you to everyone.
"This year has been a very uplifting experience for me. I wanted to come here and make sure that I left no stone unturned; the team did an exceptional job all year long, so I really wanted to deliver for them and end the season off strong. I think I was able to do that and I'm really grateful for all the support throughout the entire year.

"I've been able to be a better me all year long and I will continue to try to work on that and try to work on the energy that I'm projecting to people.
"I had a lot of fun in the car today – I love driving, I loved driving every minute today and I hope I have many more days to go."
Hamilton ends the season with 408 points in first place on the Drivers' Championship standings, followed by Vettel with 320 points and Raikkonen with 251.
Mercedes (655 points) finished the season with an 84-point lead over Ferrari (571 points) in the Constructors' Championship.