WEC 8 Hours of Bahrain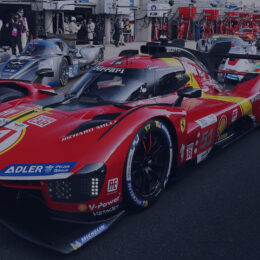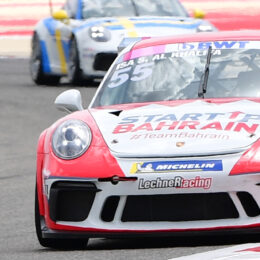 Buy Tickets
Hamilton claims surprise victory at rain-hit German Grand Prix
Lewis Hamilton claimed a stunning victory and led a Mercedes one-two in a rain-hit German Grand Prix on Sunday at the Hockenheimring.
After starting from 14th on the grid, Hamilton stormed through the field to claim his 66th career victory – his fourth of the 2018 season and fourth at the German Grand Prix, equalling Michael Schumacher's record for most Formula 1 wins at the race.
Hamilton took full advantage of the misfortunes of Ferrari rival Sebastian Vettel, who started from pole position and led for a majority of the race.
Following a downpour late on, Vettel crashed out on the 52nd of the race's 67 laps, and his untimely exit led to a safety car period which ended with Hamilton emerging as the new leader.

As racing resumed, the Mercedes ace was able to hold on to his position and eventually cruise to the finish with teammate Valtteri Bottas right behind him. Hamilton took the chequered flag in a total race time of one hour 32 minutes 29.845 seconds. Bottas was just 4.535 seconds behind Hamilton, while Ferrari's Kimi Raikkonen managed third place 6.732s back.
Red Bull's Max Verstappen was fourth, Renault's Nico Hulkenberg sixth and Haas's Romain Grosjean sixth.
The Force India pairing of Sergio Perez and Esteban Ocon were seventh and eighth, respectively, while Sauber's Marcus Ericsson was ninth and Toro Rosso's Brendon Hartley 10th to claim the final points-winning spot.
Hamilton's win marked the 80th in Formula 1 for Mercedes-AMG Petronas Motorsport, the 60th fastest lap for the team and the 125th podium in the series for Hamilton – 92 years after the first German Grand Prix was won by Mercedes in 1926.
Hamilton (188 points) now leads the Drivers' Championship by 17 points from Vettel (171 points). Mercedes (310 points) lead in the Constructors' Championship by just eight points over Ferrari, 310 to 302.
Hamilton commented after the race: "I've never experienced a race quite like this. I knew sitting on the grid that I had to catch the guys at the front – that was my goal.

"I did a very long first stint, but I had to stop just before it started to rain as the tyres just couldn't hold out any longer. It rained more and more and it was so tricky out there, but I'd come so far, there was no way I was giving it up.
"To get the 1-2 for Mercedes, especially on a weekend when the Team showed their confidence in us by re-signing us, is tremendous. I would never have thought you could do something like that today but I just kept pushing, I kept believing and it happened.
"I prayed as I always do before the race, and it feels like those prayers were answered.
"There was a lot of negativity this weekend, but I feel like the rain has come down and washed away all of that negativity. It's been a real dream and a day I'll always remember."
Action returns with the next round of the 2018 Formula 1 World Championship, the Hungarian Grand Prix, on July 29.