WEC 8 Hours of Bahrain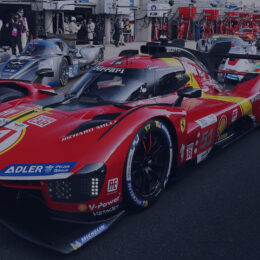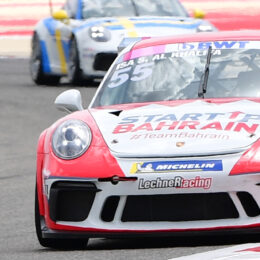 Buy Tickets
Hamilton cruises to victory in Hungary
Lewis Hamilton cruised to a fantastic victory in the Hungarian Grand Prix on Sunday at Hungaroring.
Starting from pole, Hamilton controlled the race from the very beginning and built a massive gap ahead the rest of the field before escaping some drama that unfolded behind him late on.

The Mercedes ace completed the race in a total time of one hour 37 minutes 16.427 seconds to claim his 67th career victory, his fifth in 2018 and sixth in Hungary.
Hamilton appeared to be leading a Mercedes one-two with six laps to go, but an incident between teammate Valtteri Bottas, who was holding second place at the time, and Ferrari's Sebastian Vettel changed things.
Bottas lost two places as Vettel and Kimi Raikkonen passed him and he was left with a damaged front wing. Three laps later, Bottas fell further to fifth following a collision with Daniel Ricciardo as he was being overtaken by his Red Bull Racing rival.
That was eventually the finishing order for the top five.

Hamilton won with a 17.123-second gap ahead of Vettel, which was the second-largest winning margin of the year so far. Raikkonen took the final podium step 20.101s behind the winner.
Ricciardo was 46.419s off the pace in fourth, while Bottas was 60.000s back in fifth.
An impressive Pierre Gasly of Toro Rosso came sixth, Kevin Magnussen of Haas was seventh, living legend Fernando Alonso of McLaren finished eighth, Carlos Sainz of Renault was ninth and Romain Grosjean steered the other Haas car to 10th place.

Following his victory, Hamilton commented: "We've definitely had ups and downs in this Championship, it's such a rollercoaster ride – but the team has just remained strong.
"We're in a great position right now, but what's important is that we don't drop the ball. The last two weekends have been such a blessing with the rain, I'm so grateful. The guys have worked so hard this year; they really deserve a good result.
"There's still a lot of work to do because Ferrari are still slightly ahead of us, they had the pace this weekend, especially on this circuit. Today I had them covered, but had they been on pole, we would have struggled. So we've got some improvements to make in our overall package to try and close the gap to them, but I'm really happy with the job everyone's done so far, we just have to keep going.

"The goal is now to really pull together and become even stronger for the second half. That will be key to add to what we've built in this first half of the season. I'm excited about the summer break; I will do different stuff over these two weeks, but I will be training through the whole period of time, trying to improve my physique. Physicality-wise, I'm not struggling out there at all, but there are always areas where you can be better, and I want to make sure I come back with more energy so we can turn up the heat in the second half of the season."
Hamilton (213 points) stretched his lead in the Drivers' Championship to 24 points ahead of Vettel (189 points). Mercedes-AMG Petronas Motorsport (345 points) leads Ferrari (335 points) by 10 points in the Constructors' Championship.
The Formula 1 season now heads to a nearly-a-month-long summer break. Action resumes with the Belgian Grand Prix on August 26 at Circuit de Spa-Francorchamps.