57 Days
Until 2022 Formula 1 Gulf Air Bahrain Grand Prix
2022 Formula 1 Gulf Air Bahrain Grand Prix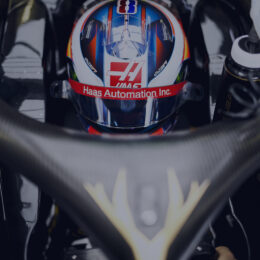 Event Overview
Be the first to witness a new era of F1. Discounted early bird tickets for the Gulf Air Bahrain Grand Prix are on sale now.
View More
Buy Tickets
Hamilton's dramatic win in Jeddah
Hamilton's dramatic win in Jeddah: Analysis of the Saudi Arabian Grand Prix brought to you by Bahrain International Circuit
F1 this season isn't just on another level, it's on a completely different stratosphere. It seems difficult to believe, but the drama at the inaugural Saudi Arabian Grand Prix, at the stunning Jeddah street circuit, delivered an outstanding spectacle even by the incredible standards set by this truly memorable F1 season. The end result after all that drama and 21 races of the season which began nine months ago here in Bahrain, is that the championship is tied. There is literally nothing in it.
Before we get into the drama in Jeddah, a few words on the circuit. Firstly, to have delivered a venue of this ambition from scratch in just a few months is a phenomenal achievement. It looks absolutely spectacular under the lights, with the Red Sea on one side offset by the skyline of Jeddah. As for the track layout, the drivers' opinion was consistent: It's fast and very very fun to drive. At the same time, it's brutally punishing. As the fastest street circuit on the calendar, there a barrier never far away, huge long straights, intermingled with 27 corners. Add to that the fact that there was no data for the teams to learn from, it's a brutal combination of incredible speed and vast amounts of uncertainty. No wonder it was a difficult race to keep up with.
Speculation was rife in advance of the race that Mercedes would likely be quicker, given its straight-line speed advantage. However, qualifying told a different story. It seemed there was nothing in it between Hamilton and Verstappen and the drama throughout the session was memorable. Ultimately, it came down to the final qualifying lap, with Verstappen on a flyer which looked like it would take pole.  However, on the final corner he pushed that bit too hard and ended up in the wall. That left him third with the two Mercedes in front of him.
Onto the race itself and the start was ominous for Red Bull, with Mercedes both getting away well with Verstappen tucked in behind. With overtaking seemingly difficult, the Silver Arrows had the all-important track position. It all changed in dramatic fashion on lap 10. Mick Schumacher went into the barrier, leading to a safety car. Both Mercedes went into the pits for a stop but Red Bull gambled and left Verstappen out. That gave track position advantage to Max but a pit stop behind. However, just a couple of minutes later, the safety car became a red flag. The significance of that? A completely free pit stop for Verstappen. Now Verstappen had track position and the same pit stop schedule as Hamilton.
The restart lasted just a couple of corners as incidents involving Perez, Mazepin and Leclerc warranted yet another Red Flag. Crucially, in that restart Hamilton had a better start and took the lead, despite a late Verstappen lunge which the stewards decided he had to give back. So, onto restart number three and this time it was a Verstappen masterstroke giving him the lead, squeezing into a gap.
Following this, the chaotic nature of this epic race felt like a bit of a blur. There were countless safety cars and virtual safety cars, Hamilton ran into the back of Verstappen when the Red Bull was asked to give a place back, as well as several other clashes between the pair just added to a level of chaos and occasional confusion that was utterly dramatic.
Frankly, in a race of this nature, the detail didn't really matter. Yet again it was an incredible advert for the sport in a season that may well be remembered as one of the greatest ever.  With both drivers level on points, the permutations for the championship fight is simple (leaving aside a minor impact of fastest lap point): Whichever is leading between these two drivers after the end of Ahu Dhabi next week will be the champion. Given the season we have had, it's impossible to predict who will take the crown. What we do know, however, it's that being an F1 fan in 2021 is an absolute privilege.
Race Highlights