WEC 8 Hours of Bahrain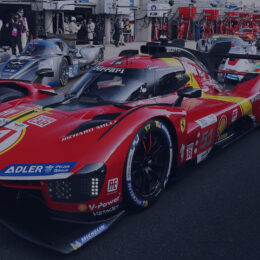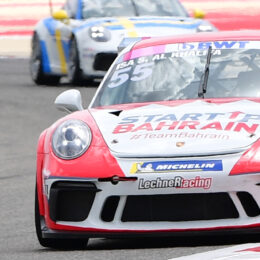 Buy Tickets
Harry King clinches pole for opening Porsche sprint
Harry King clinches pole for opening Porsche sprint
Harry King captured pole position this morning for race one in this weekend's 2022/2023 Porsche Sprint Challenge Middle East, taking place at Bahrain International Circuit (BIC) in support of the Formula 1 Gulf Air Bahrain Grand Prix 2023.
The Briton posted a fastest lap of two minutes 01.714 seconds to secure his leading grid place.
King maintained his strong pace this meeting, having also topped the timesheet in the round's two practice sessions.
Vincent Andronaco of Germany grabbed the other front-row place with a lap of 2:02.048 while championship leader Ariel Levi was third overall with a time of 2:02.423.
Each of the top three are competing in the Pro class.
Bahrain's Shaikh Salman bin Rashid Al Khalifa was the leading participant in the ProAm class with a quickest lap of 2:02.708, while Robert Sulma of the Netherlands was the leader in the Am category with a 2:03.562 lap.
The Porsche field returns to the track this evening for the first of this weekend's two races. The 11-lap event is scheduled for a 7.45pm start.
Race two will be held tomorrow starting at 2.50pm.
Images