27 Days
Until Formula 1 Gulf Air Bahrain Grand Prix 2023
Formula 1 Gulf Air Bahrain Grand Prix 2023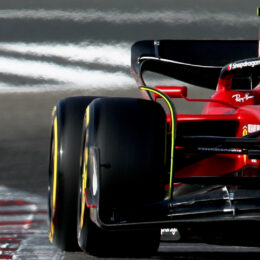 Buy Tickets
Harry King dominates, Shaikh Salman claims win in class in Porsche Sprint Challenge ME
Harry King dominates, Shaikh Salman claims win in class in Porsche Sprint Challenge ME
Harry King put on a dominant performance tonight en route to claiming a season-opening victory in the 2022/2023 Porsche Sprint Challenge Middle East, being held in support of this weekend's Bapco 8 Hours of Bahrain.
Bahrain's Shaikh Salman bin Rashid Al Khalifa also had reason to celebrate, taking the win in the ProAm class as he marked his return to competitive racing after more than eight years away.
King went virtually unchallenged in his pole-to-flag triumph as he built a massive lead of 32.784 seconds over the rest of the field. The Briton was all alone as he took the cheqeured flag at the end of the 12-lap sprint.
Ghislain Cordeel from Belgium finished as the overall runner-up, while Ariel Levi of Israel took third, 33.210s from King.
Shaikh Salman nearly made it onto the overall podium, but he lost third place on the final lap and had to settle for fourth, 34.411s from the winner. But his win in the ProAm class was still an impressive achievement, while also being first amongst GCC drivers.
Mark J Thomas from Canada won the Am category.
The Porsche Sprint Challenge field returns for race two on Saturday, starting at 11.15am with King once again on pole.
Images