WEC 8 Hours of Bahrain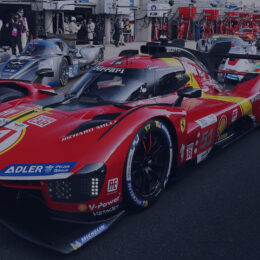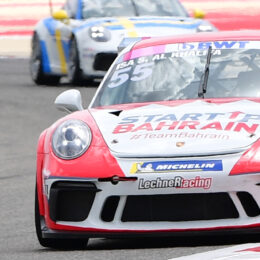 Buy Tickets
Harry King opens Bahrain GP weekend atop Porsche practice one timesheet
Harry King opens Bahrain GP weekend atop Porsche practice one timesheet
Harry King from Great Britain kicked off the on-track action at the Formula 1 Gulf Air Bahrain Grand Prix 2023 by topping the first practice session in the fifth round of the 2022/2023 Porsche Sprint Challenge Middle East.
King posted a best lap time of two minutes 02.539 seconds while completing 16 laps of work.
He had a slim 0.023 seconds gap ahead of championship leader Ariel Levi from Israel, while Bashar Mardini of Canada was classified third 0.237s off the pace
Aside from being the overall leader, King was also fastest amongst the Pro class drivers, with Mardini quickest in the ProAm.
The Am category was topped by Mark J Thomas of Canada.
Bahrain's Shaikh Salman bin Rashid Al Khalifa was 10th in the session with a best lap of 2:03.787.
The Porsche field returns for a second practice tonight starting at 8.25pm.
Images