WEC 8 Hours of Bahrain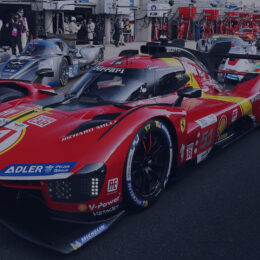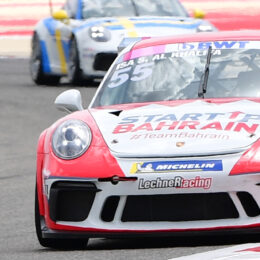 Buy Tickets
Harry King secures impressive double in Porsche sprints
Harry King secures impressive double in Porsche sprints
Harry King completed a superb double today in the opening round of the 2022/2023 Porsche Sprint Challenge Middle East, held at Bahrain International Circuit (BIC) in support of the Bapco 8 Hours of Bahrain, the season-finale of the 2022 FIA World Endurance Championship.
Following a pole-to-flag victory in the weekend's first race on Friday, King put on a repeat performance to cap a virtually perfect weekend for the Briton, driving his Porsche 992 GT3 Cup car.
He enjoyed a comfortable 10.210-second gap at the chequered flag ahead of runner-up Harri Jones from Australia, while Ariel Levi from Israel came third 10.836s back.
Ghislain Cordeel from Belgium was fourth and in fifth came Bashar Mardini from Canada, who was also the winner of the ProAm class.
Bahrain's Shaikh Salman bin Rashid Al Khalifa was classified ninth overall and fourth in the ProAm, while also finishing second amongst GCC drivers behind Bandar Alesayi from Saudi Arabia.
The Am category was won by Cedric Chassang from France.
This weekend's meeting was the first of six rounds on the Porsche Sprint Challenge's season calendar.
The next event will be back at BIC on 2 and 3 December.
Images