WEC 8 Hours of Bahrain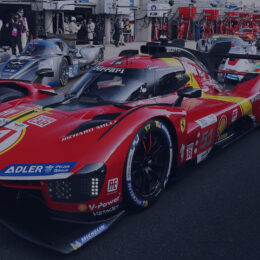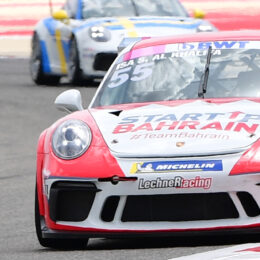 Buy Tickets
Harry King wraps up perfect weekend in Porsche sprints
Harry King wraps up perfect weekend in Porsche sprints
Harry King completed his perfect weekend at the Formula 1 Gulf Air Bahrain Grand Prix 2023 today by winning the second race in round five of the 2022/2023 Porsche Sprint Challenge Middle East.
After earlier setting the pace in the meeting's two practices, claiming a double pole in qualifying and then winning race one, King raced to another comfortable win today after taking the race two chequered flag in 22 minutes 49.845 seconds after 11 laps.
King enjoyed an 8.884 seconds gap from runner-up Vincent Andronaco of Germany, while Ariel Levi of Israel came third 12.081s behind.
All three top-placers were competing in the series' Pro class.
Winning the ProAm category was Bashar Mardini of Canada, while Georgi Donchev of Bulgaria came second. Bahrain's Shaikh Salman bin Rashid Al Khalifa joined them on the podium.
Robert Sulma from the Netherlands finished first amongst the Am class contenders.
The stage is now set for the Porsche Sprint Challenge's season-finale, taking place in Jeddah, Saudi Arabia from March 17 to 19.
Images