2022 Formula 1 Gulf Air Bahrain Grand Prix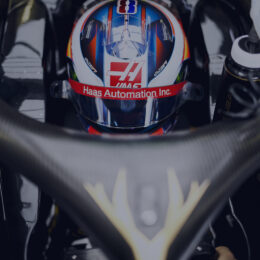 Event Overview
Be the first to witness a new era of F1. Tickets are on sale now for the 2022 Formula 1 Gulf Air Bahrain Grand Prix
View More
Buy Tickets
Just one day to go: Ten reasons to get your Early Bird Formula 1 tickets before it's too late!
Just one day to go: Ten reasons to get your Early Bird Formula 1 tickets before it's too late!
Bahrain International Circuit (BIC), "The Home of Motorsport in the Middle East", is calling on all motorsport fans to act now and take advantage of its Early Bird discount of up to 20 per cent off on tickets to the Formula 1 Gulf Air Bahrain Grand Prix 2022, taking place 18 to 20 March in Sakhir.
Only one day remains on Friday, 31 December, before the end of this fantastic, limited-time deal, and fans are encouraged to hurry and secure their seats immediately on bahraingp.com or by calling the BIC Hotline on +973-17450000.
Here are 10 reasons to act now and get your Bahrain Grand Prix tickets immediately with BIC's Early Bird offer:
1. It's your last opportunity to get the best discounts on tickets – The 20 per cent off offer won't be repeated so what are you waiting for? Need any more excuses, just read on…
2. Remember what happened in the 2021 season? A quick recap if you spent the last couple of months on Mars: The season which has just finished was the most exciting in living memory. F1 still has the whole world talking about it.
3. We have a new world champion – Max Verstappen became the first ever world champion for The Netherlands. He's going to be fighting harder than ever to keep that crown. Are you #TeamMax or #TeamLewis? Come to BIC and show them your support.
4. New rules, new cars – 2022 is the start of a new era for F1. New rules mean brand new cars, so the racing should be even more unpredictable than ever. Are you more of a McLaren or Ferrari fan than a Red Bull or Mercedes? You never know, this could be your year…
5. It's the first race of the season – Bahrain has the honour of hosting the opening race, which always brings that extra anticipation and pre-race excitement. We think this will be a once in a lifetime opportunity to witness something very special.
6. New driver / team pairings – Remember George Russell back in the 2020 Bahrain Grand Prix? His one-off debut for Mercedes was something special and now he is there full time. His talent is well known, but is he as good as Lewis? Bahrain will be your first chance to find out.
7. Buy with confidence – We've enhanced our refund policy so you can buy with confidence. See our website for details, but it's all designed to ensure you are well protected.
8. It's not just about F1 – F2 and F3 also start their season in Bahrain. These drivers are the stars of the future, so you could be witnessing the next Lewis Hamilton or Max Verstappen in the making.
9. Incredible off-track entertainment – It's Bahrain, so you can be guaranteed incredible off-track entertainment, from major international music acts to amazing family entertainment and stage shows. There will be something for everyone to fill your weekend with a lifetime of memories.
10. It's Bahrain's biggest event of the year: You know the score. It's going to be a festival of F1 all around the country and we want you to be a part of that.
The 20 per cent discount is for the Main Grandstand, which overlooks the circuit's start grid, finish line, F1 pit lane and main straight. Tickets to all the other grandstands are on 15 per cent off, including the Batelco Grandstand, Turn One Grandstand and University Grandstands. There are a number of options available for the Batelco Grandstand seats. Tickets can be bought for all three days, for Friday only, or for Saturday and Sunday only.
Images