28 Days
Until Formula 1 Gulf Air Bahrain Grand Prix 2023
Formula 1 Gulf Air Bahrain Grand Prix 2023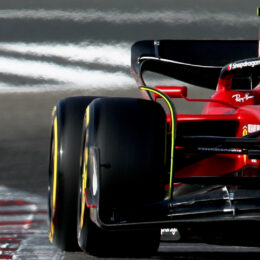 Buy Tickets
Harry King claims double pole for Porsche Sprint Challenge opening round
Harry King claims double pole for Porsche Sprint Challenge opening round
Harry King clinched double pole today for the first round of the 2022/2023 Porsche Sprint Challenge Middle East, taking place in support of this weekend's Bapco 8 Hours of Bahrain at Bahrain International Circuit.
In Qualifying, King posted a fastest lap time of two minutes 02.757 seconds. That earned him the leading grid position for Race One, taking place later today, flagging off at 5.50pm.
The Briton's second-fastest lap of 2:03.017 secured him pole for Race Two, which is set to be held tomorrow.
Set to start alongside him on row one in both races is Harri Jones from Australia, whose best time in Qualifying was 2:03.335 and second-best was 2:03.568.
Ariel Levi from Israel and Bandar Alesayi from Saudi Arabia will be on row two of the grid in the first sprint. In race two, starting alongside Levi from fourth will be Bashar Mardini of Canada.
Amongst the GCC drivers, Bahrain's Shaikh Salman bin Rashid Al Khalifa will be starting both races second with Alesayi the leader.
Mardini has pole for both races amongst the ProAm competitors, while Mark J. Thomas, also from Canada, starts as the Am leader in race one and Cedric Chassang of France in race two.
Images