2022 Formula 1 Gulf Air Bahrain Grand Prix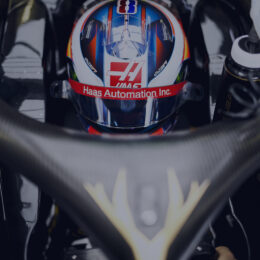 Event Overview
Be the first to witness a new era of F1. Tickets are on sale now for the 2022 Formula 1 Gulf Air Bahrain Grand Prix
View More
Buy Tickets
Last chance to get 20% off on tickets to F1 Bahrain Grand Prix 2022 with BIC's Early Bird discount
Last chance to get 20% off on tickets to F1 Bahrain Grand Prix 2022 with BIC's Early Bird discount
Motorsport fans have only until Friday, 31 December, to take full advantage of Bahrain International Circuit's Early Bird discount and purchase their tickets to the Formula 1 Gulf Air Bahrain Grand Prix 2022 with up to 20 per cent off.
The region's biggest sporting and social event is scheduled to take place 18 to 20 March at "The Home of Motorsport in the Middle East" in Sakhir, but fans have the opportunity today to secure their secure their seats with special deals on all grandstands for Bahrain's F1 race weekend.
This is a limited-time offer made possible by "The Home of Motorsport in the Middle East", and there's no better way to gear up for the next F1 season following the epic and drama-filled 2021 campaign.
The thrills will be at a whole other level at next year's F1 Gulf Air Bahrain Grand Prix, as it is not only the first race of the 2022 FIA F1 World Championship, but it also ushers in F1's new era of regulations and cars, and Bahrain's race fans are in the enviable position of being the first in the world to experience the pinnacle of motorsport like never before.
Tickets can be purchased for all three days of the event. Under BIC's current Early Bird offer, there is a 20 per cent discount for the Main Grandstand, which overlooks the circuit's start grid, finish line, F1 pit lane and main straight.
Tickets to all the other grandstands are on 15 per cent off, including the Batelco Grandstand, Turn One Grandstand and University Grandstands. There are a number of options available for the Batelco Grandstand seats. Tickets can be bought for all three days, for Friday only, or for Saturday and Sunday only.
BIC last week announced an enhanced refund policy, so customers can buy their tickets with confidence. In addition to BIC's standard terms and conditions, the enhanced refund policy for F1 includes:
If Government guidelines in the Kingdom of Bahrain prohibit any ticket holder from entry to the circuit due to COVID-19 restrictions or individual COVID-19 status, you will be entitled to a full refund.
For ticketholders based outside of Bahrain, if restrictions imposed by the Government of Bahrain prohibit travel from your country of origin to Bahrain over the period of the race weekend, you will be entitled to a full refund.
Tickets can be purchased online at bahraingp.com or by calling the BIC Hotline on +973-17450000.
Discounts are also available for children aged three to 12 at 50 per cent off, with reductions also available to students, those with special needs, and senior citizens.
Full prices and details are available at bahraingp.com.
The F1 Gulf Air Bahrain Grand Prix 2022 will boast plenty of action on the track and loads of family entertainment off of it.
Aside from F1, racing will be held in the FIA Formula 2 Championship and FIA Formula 3 Championship as support events. Both F1 feeder series be holding their 2022 season-openers at BIC. Furthermore, the Porsche Sprint Cup Middle East will also take place, holding the fifth and final round of its 2021/2022 campaign.
The family entertainment will include an outstanding programme of major international concerts, unique F1 fan experiences and fun rides and activities throughout the day, all race weekend long.
This and so much more await fans at the F1 Gulf Air Bahrain Grand Prix 2022 at "The Home of Motorsport in the Middle East".
Images