27 Days
Until Formula 1 Gulf Air Bahrain Grand Prix 2023
Formula 1 Gulf Air Bahrain Grand Prix 2023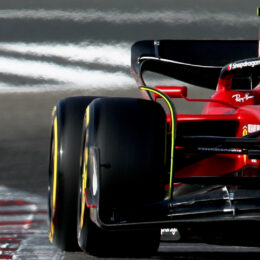 Buy Tickets
Michelisz wins second race in WTCR Race of Bahrain
Michelisz wins second race in WTCR Race of Bahrain
Norbert Michelisz triumphed in the second race of the WTCR Race of Bahrain today morning, part of the WTCR-FIA World Touring Car Cup held in support of the Bapco 8 Hours of Bahrain at Bahrain International Circuit.
Michelisz, from Hungary, steered his Hyundai Elantra N TCR to first place after starting from seventh on the grid. He finished in 29 minutes 04.963 seconds after 13 laps, taking the chequered flag with a 1.046-second gap ahead of Esteban Guerrieri from Argentina, driving a Honda Civic TCR.
Nicky Catsburg from the Netherlands completed the podium 3.677s from the victor, also driving an Elantra.
Race one winner Mikel Azcona from Spain finished fourth, Nathanael Berthon from France was fifth and Tim Coronel from the Netherlands came sixth. The top eight was rounded out by Franco Girolami from Argentina and Mehdi Bennani from Morocco.
Fifteen drivers in all took part in this weekend's events, which marked the penultimate eighth and penultimate round of the WTCR season.
Images