Formula 1 Gulf Air Bahrain Grand Prix 2023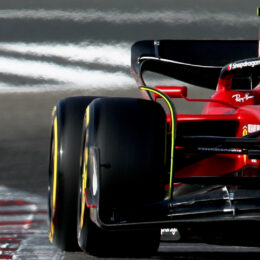 Event Overview
BIC is set to celebrate its 20th anniversary next year, as the opening round of the 2024 season and its first-ever Saturday night race at the Home of Motorsport in the Middle East on 29 February to 2 March 2024.
View More
More info
New McLaren 720S GT3 to make global public debut at Bapco GT Festival at BIC
Motorsport enthusiasts and car fanatics alike are in for a major treat at this weekend's Bapco Bahrain GT Festival, as one of the world's leading sports car manufacturers will be unveiling one of its newest race cars at the event.

McLaren Automotive has confirmed that the new 720S GT3 will be making its global public debut at Bahrain International Circuit (BIC) this Friday and Saturday (November 30 and December 1).
With three exciting championships already on the cards, the festival has the added attraction of witnessing the hotly anticipated 720S GT3, which will be demonstrated on the 5.412-kilometre circuit and displayed in the Paddock.
The car is set to make its competitive debut at the upcoming Gulf 12 Hours before undertaking a full racing programme in 2019.
"We're looking forward to demonstrating the 720S GT3 at the Bahrain GT Festival, and really thrilled to be competing in the Gulf 12 Hours, which will end an exciting year for the motorsport team," commented McLaren Automotive's Director of Motorsport Dan Walmsley.
"The 720S GT3 is the first race car designed and built by McLaren Automotive and the development team has worked tirelessly to deliver the gruelling test programme we devised for the car. We're sure we'll have plenty to learn during the race, and we'll continue with testing after the event."
The 720S GT3 is expected to compete in next year's Blancpain GT Series and is the successor to the brand's 650S GT3 model, which clinched the Endurance Cup drivers' and teams' titles in 2016.
The 650S GT3 remained competitive throughout the 2018 campaign, vying for overall victory at Circuit Paul Ricard before ultimately taking a third-place finish at the French venue. Swedish representatives Alexander West and Victor Bouveng will also use the model when they tackle the FIA GT Nations Cup this weekend.
Tickets for the Bapco Bahrain GT Festival cost BD5 apiece for adults and BD2.5 for teenagers aged 13 to 17. Those 12 years old and younger can attend for free. They can be purchased at the gate, on BIC's official website bahraingp.com, by calling the BIC Hotline on +973-17-450000 or at the BIC stand in Bahrain City Centre. Ticket-holders will be able to watch the classic cars in action from either the Main Grandstand, and will also be able to roam the circuit at their leisure.
Aside from the racing, the Bapco Bahrain GT Festival will include loads of off-track family fun and entertainment, including carnival rides, parlour games, extreme experiences, children's activities, and the like.