28 Days
Until Formula 1 Gulf Air Bahrain Grand Prix 2023
Formula 1 Gulf Air Bahrain Grand Prix 2023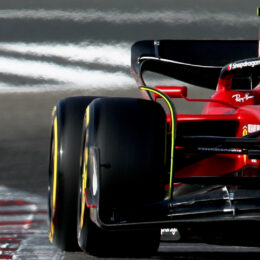 Buy Tickets
Norbert Michelisz, Harry King win support races ahead of Bapco 8 Hours of Bahrain at BIC
Norbert Michelisz, Harry King win support races ahead of Bapco 8 Hours of Bahrain at BIC
Norbert Michelisz claims fantastic victory in Race Two of WTCR Race of Bahrain, part of the WTCR-FIA World Touring Car Cup
Harry King puts on repeat performance in pole-to-flag win to complete season-opening double in Porsche sprints
BIC welcomes scores of fans who attended the Pit Walk and Autograph Session with the WEC's star drivers
Norbert Michelisz and Harry King both triumphed today in their respective championships on the final day of action at Bahrain International Circuit (BIC) supporting the Bapco 8 Hours of Bahrain, the final round of the FIA World Endurance Championship (WEC).
Michelisz won the weekend's second race in the WTCR Race of Bahrain, part of the WTCR-FIA World Touring Car Cup, while King completed a superb double after clinching race two in the Porsche Sprint Challenge Middle East.
All the action took place along BIC's 5.412-kilometre Grand Prix track.
Michelisz, from Hungary, steered his Hyundai Elantra N TCR to first place in the WTCR event after starting from seventh on the grid.
He finished in 29 minutes 04.963 seconds after 13 laps, taking the chequered flag with a 1.046-second gap ahead of Esteban Guerrieri from Argentina, driving a Honda Civic TCR.
Nicky Catsburg from the Netherlands completed the podium 3.677s from the victor, also driving an Elantra.
Race one winner Mikel Azcona from Spain finished fourth, Nathanael Berthon from France was fifth and Tim Coronel from the Netherlands came sixth. The top eight was rounded out by Franco Girolami from Argentina and Mehdi Bennani from Morocco.
Fifteen drivers in all took part in this weekend's events, which marked the penultimate eighth and penultimate round of the WTCR season.
In today's second race in the Porsche Sprint Challenge Middle East, King followed up on his pole-to-flag victory in the weekend's first race on Friday with a repeat performance, which capped a virtually perfect weekend for the Briton.
King enjoyed a comfortable 10.210s gap at the chequered flag ahead of runner-up Harri Jones from Australia, while Ariel Levi from Israel came third 10.836s back.
Ghislain Cordeel from Belgium was fourth and in fifth came Bashar Mardini from Canada, who was also the winner of the ProAm class.
Bahrain's Shaikh Salman bin Rashid Al Khalifa was classified ninth overall and fourth in the ProAm, while also finishing second amongst GCC drivers behind Bandar Alesayi from Saudi Arabia.
The Am category was won by Cedric Chassang from France.
This weekend's meeting was the first of six rounds on the Porsche Sprint Challenge's season calendar. The next event will be back at BIC on 2 and 3 December.
Meanwhile, also today at BIC, "The Home of Motorsport in the Middle East" welcomed scores of fans who attended the Pit Walk and Autograph Session.
In the Pit Walk, the race-goers were able to see the WEC teams and their cars in their garages while their mechanics and engineers were hard at work.
The Autograph Session took place during the Pit Walk, and the fans were able to meet their favourite WEC stars, who took pictures and signed all kinds of memorabilia.
Images