2022 Formula 1 Gulf Air Bahrain Grand Prix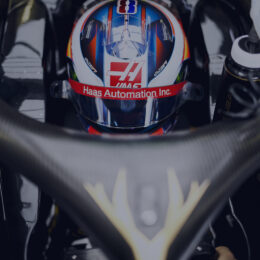 Event Overview
Be the first to witness a new era of F1. Tickets are on sale now for the 2022 Formula 1 Gulf Air Bahrain Grand Prix
View More
Buy Tickets
Only few days left for BIC's superb 30 per cent discount on tickets to F1 Bahrain GP 2023
Only few days left for BIC's superb 30 per cent discount on tickets to F1 Bahrain GP 2023
Formula 1 fans have only a few days left to take advantage of Bahrain International Circuit's (BIC) fantastic offer of 30 per cent discount on all grandstand tickets to the 2023 edition of the F1 Gulf Air Bahrain Grand Prix. With the 2022 F1 season off to a flyer, with the new cars already delivering incredible racing, fans are urged to take advantage of this offer before it's too late.
After another memorable race weekend just two weeks ago headlined by the 57-lap nighttime spectacle, fans can now start planning ahead for next year's event and book their tickets well in advance to enjoy the huge price reductions on all grandstand seats.
This offer is available for a limited period only until this Friday (8 April), so fans are urged to act now and get the best value for money with this superb deal.
Tickets can be purchased online at BIC's official website bahraingp.com or by calling the BIC Hotline on +973-17450000.
The offer covers tickets to all BIC's grandstands. Main Grandstand tickets originally costing BD165 apiece can now be bought for BD115.5.
Batelco Grandstand tickets at BD130 each are now available at BD91, while Turn One tickets are reduced from BD110 to BD77 apiece.
Tickets to both the University and Victory Grandstands, both originally costing BD65, are now BD45.5 each for adults.