Formula 1 Gulf Air Bahrain Grand Prix 2023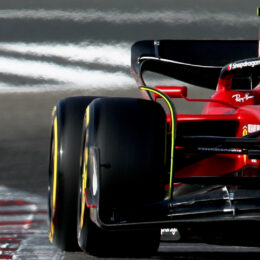 Event Overview
Bahrain has the honour of again opening the 2023 season, so fans in Bahrain will be the first to see the new cars, new driver line ups and all the uncertainty and anticipation that the first race of a new season brings.
View More
More info
Orange Media Open Track Night back at BIC on Wednesday for plenty of motoring thrills
Orange Media Open Track Night back at BIC on Wednesday for plenty of motoring thrills
The Orange Media Open Track Night is back at Bahrain International Circuit (BIC) on Wednesday (30 November), with speed lovers getting the chance to experience the thrills of driving around a world-class motorsport facility.
"The Home of Motorsport in the Middle East" is opening its doors to the public to bring their very own road cars or motorbikes and take them out on Bahrain's globally renowned F1 circuit—the same raced on by motor racing's top stars.
Participants can enjoy the chance to explore their car's or motorbike's limits within a safe and controlled environment.
Wednesday's Orange Media Open Track Night will be held along BIC's 2.55-kilometre Inner Circuit between 7pm and 10pm.
The night event allows the drivers and riders to take in the pleasure of speeding around the track under the brilliance of BIC's bright, state-of-the-art floodlights.
Those interested in taking part can book in advance for BD99 for the full night, BD71.500 for the half night and BD33 for a single session. On the day itself, the full night price is BD115.500, the half-night cost is BD82.500, and the single-session price is BD44.
Driver etiquette is of ultimate importance in every Orange Media Open Track activity, so there is no close or aggressive overtaking permitted. Overtaking is by invitation between corners and driving is monitored, with poor or dangerous driving being dealt with swiftly by officials.
Images