Formula 1 Gulf Air Bahrain Grand Prix 2023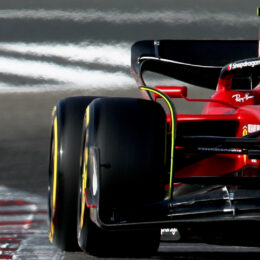 Event Overview
Details on the 2024 Formula 1 Gulf Air Bahrain Grand Prix will be announced soon. Pre-register now to be the first to hear about details for tickets and presale offers for registered customers.
View More
More info
Perez wins as Red Bull dominate in Jeddah
Perez wins as Red Bull dominate in Jeddah: Analysis of the Saudi Arabian Grand Prix, brought to you by Bahrain International Circuit
In recent history, the first race of the season has rarely been a barometer for how the championship would unfold. Remember last year when both Red Bulls failed to even finish in Bahrain? In fact, the last person to win the opening race and subsequently the championship was Nico Rosberg back in 2016. At the same time, there does seem to be an air of dominance about Red Bull, which had been evident since pre-season testing. Indeed, such was their pace, that after their stunning victory two weeks ago at BIC, George Russell predicted they would win every race of the season.
Aside from Red Bull, there was much else to look out for in Jeddah for the second race of the season, not least as it is a very different style of circuit compared to Bahrain. Aston Martin were without doubt the surprise package and the stars of the show in Sakhir and hopes would have been high to repeat Fernando Alonso's podium at the opening race. At the other end of the scale, Mercedes' 2023 car has performed so poorly that some have even speculated that Hamilton could leave the Brackley team. Hamilton has said that he is firmly committed, however significant mistakes have been acknowledged by the team and they have a mountain to climb to start battling for wins. To a lesser extent, Ferrari have been having their own struggles, with reliability and race pace both an issue, whilst McLaren appear to be slipping down the midfield compared to last year.
Qualifying largely backed up what we had seen in Bahrain, with Red Bull dominating the opening session. However, what seemed to be a driveshaft issue put an end to Verstappen's qualifying and so he had to start 15th. It was therefore left to Sergio Perez to claim pole and although Leclerc posted the second fastest time he had to take a ten-place penalty for replacing electrical parts over his allowance. Alonso continued his dramatic rise for Aston Martin, starting second on the grid, with George Russell third and Sainz fourth.
With both Leclerc and Verstappen out of position, on the fastest street circuit on the calendar, the stage was set for a hugely entertaining race, not least with the uncertainty – and likely safety cars – that street races offer.
As the race got underway, Alonso got off to the better start but his lead did not last long as Perez made light work of overtaking the Spaniard. Further back, Verstappen was on a mission to get through the field. Before the start of the race, the current world champion was asked whether he could get to second place by mid-distance and the early signs looked positive for him as he slid his way through the field with some ease.
As the race developed it was clear that a one stop race was the optimum strategy, with teams always on the lookout for a safety car and therefore a cheap stop, given that we have had one in every race at Jeddah. 2023 was no exception and on lap 18 it duly arrived. For those that had not yet stopped, including both Red Bulls, it was a huge bonus as they were able to take a stop with far less of a time loss. Once the safety car period had finished, Verstappen had moved up to fourth and it wasn't long before he climbed up to second, with Alonso not able to offer major resistance to defend against the Dutchman.
From then it became a Red Bull procession, where their dominance was clear to all as they delivered a first and second with some ease. They were running a full second ahead of their nearest competitors and two seconds ahead of the midfield. No doubt there is a huge gulf to the rest and it will take some time for any other team to get close. At the same time, with this Perez victory there is just one point between the two Red Bull drivers. So, whilst it's always good to see teams at the top battling it out, fans can expect interesting duels between both these drivers, whilst the other teams try and catch up.
Fernando Alonso backed up the view that Aston Martin is the second fastest team at this early stage of the season and finished third. He had been given a demotion following a penalty issued after the race due to a perceived error in the serving of a time penalty at a pit stop, however that decision was overturned on appeal so he retained his podium place. Mercedes also had some reason for optimism with Russell a strong fourth and Hamilton also showing improvements since Bahrain. They were certainly quicker than Ferrari, a car that seemed to be struggling again on race pace, with Sainz and Leclerc sixth and seventh. The two Alpine's and the Haas of Magnussen completed the top ten.
F1 takes a break for a week before heading down under for the hugely popular Australian Grand Prix on 2 April. There will be a lot of teams working endlessly to try and work out how anyone can get close to those Red Bulls.
Images