WEC 8 Hours of Bahrain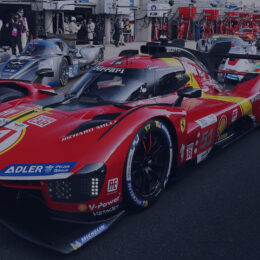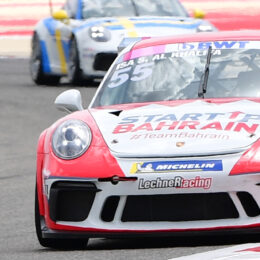 Buy Tickets
Phoenix and Sainteloc take a pole each for GT4 Qualifying Races
Phoenix Racing and Sainteloc Junior Team each claimed pole position this evening for the Qualifying Races of the GT4 International Cup.

Phoenix Racing claimed pole for Qualifying Race 1 while Sainteloc took the leading grid position for Qualifying Race 2.
Both Qualifying Races are to be held on Saturday.
Phoenix Racing's Nicolaj Moller-Madsen and Milan Dontje claimed their starting place after clocking a fastest lap of 2m 11.555s in their Audi R8 LMS GT4.
Competing in the same car model, Sainteloc featuring Fabien Michal and Gregory Guilvert qualified in second 0.667s behind.
Phoenix Racing's other challenger with Gosia Rdest was third 1.601s behind.
For Qualifying Race 2, Sainteloc's other car driven by Michael Blanchemain and Steven Palette were the pole-sitters. They had a best lap of 2m 11.191s in their Audi R8 LMS GT4.
Teammates Michal and Guilvert were 0.521s behind in second, with Phoenix's Moller-Madsen and Dontje in third 0.891s off the winning pace.
Qualifying Race 1 in the GT4 International Cup is scheduled for 10am Saturday, while Qualifying Race 2 will be at 2.45pm. The average of each team's two best times will then determine the starting grid for the Main Race, which follows at 5.45pm in the evening.
That will mark the championship's season finale.