Formula 1 Gulf Air Bahrain Grand Prix 2023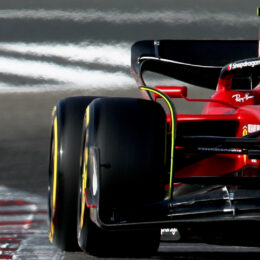 Event Overview
Bahrain has the honour of again opening the 2023 season, so fans in Bahrain will be the first to see the new cars, new driver line ups and all the uncertainty and anticipation that the first race of a new season brings.
View More
More info
Ramadan Burnout Nights set to return to BIC
Ramadan Burnout Nights set to return to BIC
Bahrain International Circuit (BIC), "The Home of Motorsport in the Middle East", is bringing back one of its most popular yearly events during the holy month of Ramadan.
Set to take place over four successive weekends will be Ramadan Burnout Nights—an action-packed series where participants put on a fantastic show of rising white smoke at BIC's Vehicle Dynamics Area.
The four nights of burnout will be held on Saturdays, including 25 March, 1 April, 8 April and 15 April. Prior to the start of the action, a testing night will take place this coming Saturday, 18 March, at BIC.
Those interested in taking part can register on site from 4pm onwards on each night, with the action taking place from 8pm to 12midnight.
This Saturday's testing will be held from 5 pm to 9pm. Registration can be done on site from 3pm to 5pm.
The cost to take part is BD8 for each participant, with an additional BD5.5 for a passenger and also a BD5.5 fee for a crew member. All entrants' vehicles must meet specific eligibility criteria before being permitted to take part.
Ramadan Burnout Nights attract huge crowds each year, and BIC is ready to welcome the fans with a capacity of nearly 3,000 seats in the Spectator Grandstand, Crew Grandstand and VIP Grandstand overlooking the Vehicle Dynamics Area. All are invited to attend and watch the exciting action, starting with this Saturday's testing night.
Tickets for spectators are BD2 apiece and BD3 for VIP seating, while VIP parking is at BD5 each.
Images