WEC 8 Hours of Bahrain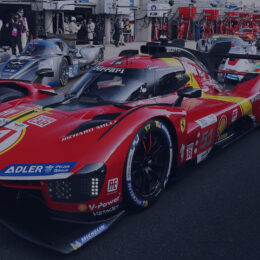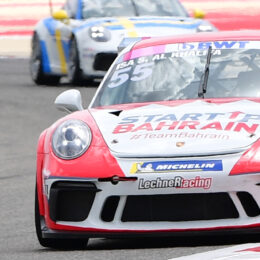 Buy Tickets
Ray, Elzahrawi claim a victory apiece in opening round of BIC 2,000cc Challenge
Ray, Elzahrawi claim a victory apiece in opening round of BIC 2,000cc Challenge
Andrew Ray and Moaz Elzahrawi shared the spoils in the opening round of the 2022/2023 BIC 2,000cc Challenge, held over the weekend as part of National Race Day at Bahrain International Circuit (BIC) in Sakhir.
Ray steered his Honda Integra contender to first place in the meeting's first race while Elzahrawi followed suit by taking the chequered flag in race two behind the wheel of his Honda Civic.
Both events were held over 12 laps under daylight conditions along BIC's 2.55-kilometre Inner Track.
In race one, Ray secured the maiden victory of the new 2,000cc season in his red and white Integra after completing the sprint in a total time of 16 minutes 38.416 seconds.
He took over as leader from Majed Himmo in a black and yellow Civic with nine laps left and made a clean getaway to the finish. Ray was classified 13.461 seconds ahead of runner-up Himmo, who was in the front of the pack at the grid.
Isa Mohamed in a blue-red-white Civic finished third a lap behind, while Elzahrawi was fourth three laps back in his red Civic.
In race two, it was Elzahrawi who emerged triumphant after starting from row two behind pole-sitter Himmo and Ray.
Ray took the lead around turn one but Elzahrawi stayed right behind him over the next few laps. Elzahrawi was finally able to get in front with four laps remaining and he never relinquished the lead from there.
He won in 16:49.573, with Ray taking second place 7.110s behind. Himmo was third more than a minute adrift while Mohammed was classified fourth a lap back.
Following both races, the top three in each event were presented their respective trophies in podium ceremonies attended by BIC and Bahrain Motor Federation officials.
Images