WEC 8 Hours of Bahrain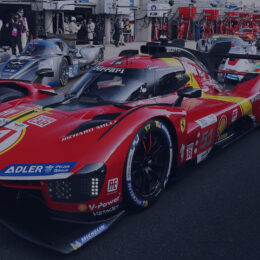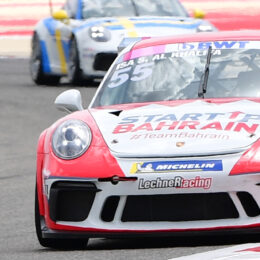 Buy Tickets
Record number of fans flock to BIC as New Era of F1 delivers epic celebration of motorsport
Record number of fans flock to BIC as New Era of F1 delivers epic celebration of motorsport
35,000 fans flock to BIC for race day, the highest ever attendance in the history of the Bahrain Grand Prix (2019: 34,000). Total race weekend attendance of 98,000 (2019: 97,000)
Highest ever international fan attendance, up over 50% compared to 2019
Charles Leclerc wins epic Bahrain Grand Prix after 57 lap thriller
A record number of fans flocked to BIC to witness the start of a New Era of Formula 1, with a race day attendance of 35,000, the highest ever for the Bahrain Grand Prix. In a race weekend which also saw BIC's highest ever Friday attendance and biggest number of international fans, the festival atmosphere continued on the track as Charles Leclerc took a thrilling victory under the Sakhir night sky.
Commenting on the conclusion of the 2022 Formula 1 Gulf Air Bahrain Grand Prix, Arif Rahimi, Chairman of Bahrain International Circuit, said:
"I congratulate Charles Leclerc and Ferrari on a wonderful victory under the lights at BIC."
"The interest we have seen from fans from all over the world for our 2022 race has been overwhelming, leading to our highest race day attendance in our history. There can be no doubt that Formula 1 is in a great place, with ever-increasing fan interest in Bahrain, the region and beyond.
"I thank all those who have made this weekend possible, including our colleagues and friends at Formula 1, the FIA, the teams, Bahrain Motor Federation, marshals and organisers as well as the many entities across Government in Bahrain who support us. Finally, I offer my gratitude to the team at BIC which has worked so hard to put on the spectacle of F1.
Sheikh Salman bin Isa Al Khalifa, Chief Executive of Bahrain International Circuit, added:
"The anticipation and excitement ahead of this race weekend has been like nothing we have seen before. Fans from all corners of the world have flocked to BIC, to witness this wonderful celebration of motorsport. The memories created over the weekend will last a lifetime for me and the team at BIC and we are deeply privileged to be a part of this great sport.
"When we set out to plan this race weekend, we wanted the event to celebrate fans coming together in a festival atmosphere. We thank all those who have come over the race weekend and hope they have enjoyed our unique Bahrain experience."