Formula 1 Gulf Air Bahrain Grand Prix 2023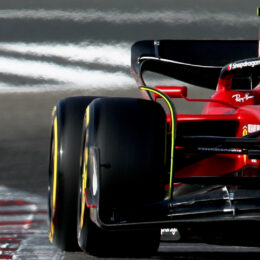 Event Overview
Details on the 2024 Formula 1 Gulf Air Bahrain Grand Prix will be announced soon. Pre-register now to be the first to hear about details for tickets and presale offers for registered customers.
View More
More info
Rotax karters set for season's penultimate race weekend with back-to-back days of action at BIKC
Rotax karters set for season's penultimate race weekend with back-to-back days of action at BIKC
Bahrain International Karting Circuit (BIKC), the world-class grassroots motorsport facility of Bahrain International Circuit (BIC) in Sakhir, hosts this weekend back-to-back days of exciting action in the 2022/2023 Bahrain Rotax MAX Challenge (BRMC).
The season's sixth and seventh rounds are set to take place on Friday and Saturday (10 and 11 February), with the Kingdom's top karters of various ages and nationalities going wheel-to-wheel in their very own Rotax-powered contenders for podiums, points and bragging rights.
With the championship battles going down to the wire and only the eighth and final round remaining after this weekend, the drama is sure to intensify across the BRMC's five competition categories, namely the Micro MAX, Mini MAX, Junior MAX, Senior MAX and DD2.
Heading into the upcoming races, Ali Almoayed enjoys a comfortable lead in the Micro MAX standings with 164 points, with Adam Awan his closest challenger on 107 points.
Nasser Nass leads a tight title fight in the Mini MAX class with 145 points, just five ahead of Shaikh Ahmed bin Saqer Al Khalifa and 11 in front of Shonal Kunimal.
It's even closer at the top of the Junior MAX standings, with Gracie Rose Grantham holding a mere one-point lead over Luca Houghton. Gracie is on 128 points, while a close third is Mohammed Alhasan on 117 points.
The Senior MAX championship sees Lewis Smith currently in pole with 110 points, but there are three others who trail within only nine points. Muhammad Wally is second on 107 and Leen Alarifi third on 105 points, while Fahad Alkhaled is ranked fourth with 101 points.
The DD2 standings round off the title battles with Omar Alderayan leading the way on 143 points. Abdulla Jaweed follows on 116 points with three race days remaining.
Action on both days is scheduled to begin from 10am and continue into the late afternoon, with the podium ceremonies slated for a 5.30pm start. All are welcome to attend. Entrance to BIKC is free of charge.
The Micro MAX and Mini MAX participants will be taking to the track together in the same sessions, while the Junior MAX, Senior MAX and DD2 karters will each be running separately.
This year's BRMC wraps up with the season-finale on 17 March at BIKC. The racing is being organised by BIKC in cooperation with BIC, the Bahrain Motor Federation, the Bahrain Karting Commission and the Motorsport Marshals Club.
Images