2022 Formula 1 Gulf Air Bahrain Grand Prix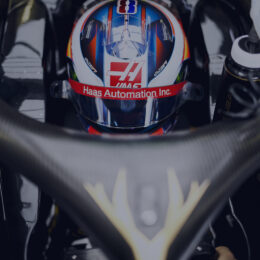 Event Overview
Be the first to witness a new era of F1. Tickets are on sale now for the 2022 Formula 1 Gulf Air Bahrain Grand Prix
View More
Buy Tickets
Runners and bikers set for Tuesday night activity with Batelco Fitness on Track at BIC
Runners and bikers set for Tuesday night activity with Batelco Fitness on Track at BIC
Bahrain International Circuit (BIC) hosts the latest edition of Batelco Fitness on Track on Tuesday (11 January) – one of the most popular public activities at "The Home of Motorsport in the Middle East" where participants have a chance to maintain their health and wellbeing in a fun and safe environment, either on foot or on a bicycle.
Tuesday's event is scheduled to be held between 6pm and 10pm under BIC's bright floodlights.
Those interested in taking part are advised to purchase their tickets in advance to avoid missing out. Past editions have sold out and a similar turnout is expected this time.
Anyone wishing to participate must pre-register and pay in advance on bahraingp.com. The cost to take part remains the same at BD2 for cyclists and BD1 for runners. Those under the age of 12 can participate for free if accompanied by a paying adult.
Attendees should note that the green shield, as shown on the BeAware App, must be presented on entry. Children under 12 are permitted entry when accompanied by a qualifying adult.
Batelco Fitness on Track offers the opportunity to exercise within BIC's secure and controlled setting.
The running and cycling will take place on separate track layouts. Runners and walkers will be utilising the 2.550-kilometre Inner Track, while cyclists will be able to ride their bikes along BIC's 3.543-kilometre Outer circuit, with a dedicated area for children's cycling.
Additional facilities provided on site include food and beverage trucks available, as well as water stations.
Images