Formula 1 Gulf Air Bahrain Grand Prix 2023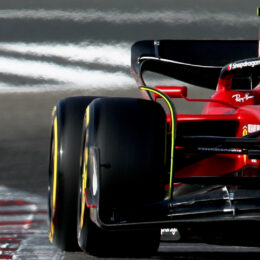 Event Overview
Details on the 2024 Formula 1 Gulf Air Bahrain Grand Prix will be announced soon. Pre-register now to be the first to hear about details for tickets and presale offers for registered customers.
View More
More info
Schuring, 16, seals Porshce sprint double at BIC
Schuring, 16, seals Porshce sprint double at BIC
Dutch teenager Morris Schuring completed a fantastic double today in the opening round of the Porsche Sprint Challenge Middle East, being held in support of the FIA WEC Bapco 8 Hours of Bahrian at Bahrain International Circuit.
The 16-year-old won the weekend's 12-lap second race from pole.
He finished ahead of Fahad Algosaibi from Saudi Arabia, who was 2.886 seconds behind. Richard Wagner from Germany came third 4.295s back, while James Dorlin from the UK was fourth, Bandar Alesayi from Saudi fifth and Daan van Kuijk from the Netherlands sixth.
Nicolas Missilin from Monaco and Timmy Vermeulen from the Netherlands completed the top eight.
All the top placers were competing in the series' GT3 class. Team Bahrain's Shaikh Ali bin Mohammed Al Khalifa just missed out on the top 10 in 11th.
In the GT4 category, Charlie Wurz from Austria was the victor, with Saud Al Saud and Khaled Alahmadi from Saudi completing the podium placers.
Team Bahrain's Shaikh Jaber bin Ali Al Khalifa was 23rd overall and sixth in class.
The second round of the Porsche Sprint Challenge ME will be held next month at the Jeddah Street Circuit in Saudi, in support of the Formula 1 Saudi Arabia Grand Prix.
HIghlights