2022 Formula 1 Gulf Air Bahrain Grand Prix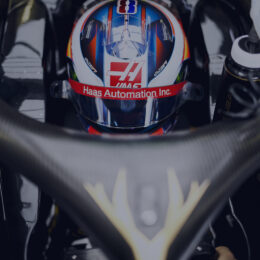 Event Overview
Be the first to witness a new era of F1. Tickets are on sale now for the 2022 Formula 1 Gulf Air Bahrain Grand Prix
View More
Buy Tickets
Tight title fight set to intensify in BIC 2,000cc Challenge fifth round on Friday at BIC
Tight title fight set to intensify in BIC 2,000cc Challenge fifth round on Friday at BIC
The tense title fight in the 2021/2022 BIC 2,000cc Challenge is set to go up a notch this Friday (25 February) with the season's fifth round taking place at Bahrain International Circuit (BIC) in Sakhir.
Only three points separate current championship leader Raed Himmo and defending champion Raed Raffii heading into the meeting, and all signs are pointing towards a hugely exciting few rounds of the season in their battle for supremacy.
The BIC 2,000cc Challenge is the region's leading and longest-running circuit racing national championships, and it features some of the Kingdom's best racers of various nationalities, battling it out in two-litre race cars.
This Friday's event is scheduled to take place between 10am and 4pm along BIC's 2.55-kilometre Inner Track.
Fans are welcome to attend and will be able watch the action from BIC's Batelco Grandstand. Tickets are available at the gate for a nominal entry fee of BD2. Tickets are BD1 for children aged 12 and under.
Himmo and Raffii headline a highly competitive grid that will be lining up in the meeting. The drivers will be competing in the series' Pro and Novice categories.
Himmo and Raffii shared the spoils in round four, and neither will be giving way to their rival when action resumes this weekend. Himmo is in first place on the season overall standings, as well as amongst the Pro class runners, with 172 points, while Raffii follows with 169.
Other top names in the Pro category are Nasser Al Alawi, Majed Himmo and former champion Shaikh Salman bin Isa bin Ebrahim Al Khalifa.
Meanwhile, there is also a tight title fight brewing in the Novice class, with Andreas Buelow leading Moaaz Elzahrawi by just a single point. Buelow boasts 89 points after four rounds while Elzahrawi has 88.
Wiebke Buelow and Ali Al Mansoori are also within striking distance of the leaders, currently with 79 and 77 points, respectively.
Images