2022 Formula 1 Gulf Air Bahrain Grand Prix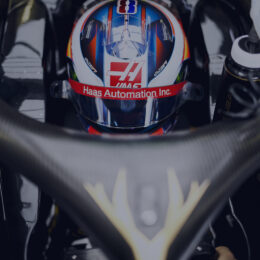 Event Overview
Be the first to witness a new era of F1. Tickets are on sale now for the 2022 Formula 1 Gulf Air Bahrain Grand Prix
View More
Buy Tickets
Toyota Gazoo Racing end 2021 WEC season with Bapco 8 Hours of Bahrain one-two at BIC
Toyota Gazoo Racing end 2021 WEC season with Bapco 8 Hours of Bahrain one-two at BIC
#8 Toyota crew of Buemi-Nakajima-Hartley claim first place for third race victory of the season
#7 Kobayashi-Conway-Lopez finish as race runners-up but claim enough points to secure Hypercar world drivers title
Tense battle in LMGTE Pro class ends with Ferrari edging out Porsche for race win, along with team and driver championships
Team WRT secure LMP2 teams crown, AF Corse take LMGTE Am team championship
Toyota Gazoo Racing wrapped up the 2021 FIA World Endurance Championship (WEC) season with yet another stunning one-two tonight in a thrilling Bapco 8 Hours of Bahrain at Bahrain International Circuit (BIC) in Sakhir.
The meeting marked the sixth and final round of this WEC campaign and it was the second event in the series' first-ever double-header.
It was also the second consecutive weekend that both of Toyota's GR010 Hybrid Hypercars claimed the top two places in the final overall classification. This time, however, it was the #8 crew of Sebastien Buemi-Kazuki Nakajima-Brendon Hartley to triumph, following in the footsteps of their teammates Kamui Kobayashi-Mike Conway-Jose Maria Lopez who steered their #7 car to the win in last week's Bapco 6 Hours of Bahrain.
A gap of one minute 14.320 seconds separated the pair as they both completed a total of 247 laps in tonight's gruelling eight-hour endurance spectacle.
With the result, Buemi-Nakajima-Hartley claimed their third race win of the season, but it wasn't enough to clinch them the Hypercar World Endurance Drivers Championship.
That honour was claimed by Kobayashi-Conway-Lopez, who earned enough points with their runner-up finish to secure the title. It was their second successive crown as a crew. Toyota Gazoo Racing had already sealed the Hypercar World Endurance Championship last week, making for a superb title double in 2021.
Finishing third overall in the race, as well as in the Hypercar category, were Alpine Elf Matmut's Andre Negrao-Nicolas Lapierre-Matthieu Vaxiviere in their #36 Alpine A480-Gibson. After leading briefly following the race start, they dropped out of the top 10 with a gear issue in the first hour, but were able to gradually fight their way back and claim their place behind the leading Toyota Hypercars. They completed 241 laps.
Meanwhile, winning the Le Mans Prototype (LMP) 2 class were Team WRT's Robin Frijns-Ferdinand Habsburg-Charles Milesi driving their #31 Oreca 07-Gibson. They posted 240 laps in all.
Second in class were JOTA's #38 crew of Antonio Felix da Costsa-Roberto Gonzalez-Anthony Davidson, while teammates Tom Blomqvist-Sean Gelael-Stoffel Vandoorne in JOTA's #28 car were third.
The Le Mans Grand Touring Endurance (LMGTE) Pro winners were the AF Corse pair of Alessandro Pier Guidi-James Calado. They secured first place in their #51 Ferrari 488 GTE Evo with 233 laps after a tense battle with chief race and title rivals from Porsche GT Team, featuring the trio of Kevin Estre-Neel Jani-Michael Christensen in their #92 Porsche 911 RSR-19. AF Corse's Daniel Serra-Miguel Molina in their #52 contender took third.
AF Corse were also triumphant in the LMGTE Am class. They claimed first place with their #83 crew of Nicklas Nieklsen-Francois Perrodo-Alessio Rovera with 230 laps driving their 488 GTE Evo.
Two 911 RSR-19s followed, with the #77 Dempsey-Protom Racing crew of Matt Campbell-Christian Ried-Jaxon Evans as runners-up, and the #56 Team Project 1 trio of Riccardo Pera-Egidio Perfetti-Matteo Cairoli third.
With tonight's race results, the series' 2021 champions were crowned at BIC. The title winners include:
Hypercar World Endurance Championship: Toyota Gazoo Racing
Hypercar World Endurance Drivers Championship: Kobayashi-Conway-Lopez
The GT FIA World Endurance Drivers' Championship: Pier Guidi-Calado
The GT Manufacturers FIA World Endurance Championship: Ferrari
The FIA Endurance Trophy for LMP2 Drivers Frijns-Habsburg-Milesi
The FIA Endurance Trophy for LMP2 Pro/Am Drivers:Frits Van Eerd
The FIA Endurance Trophy for LMP2 Teams: Team WRT
FIA Endurance Trophy for LMP2 Pro/Am Teams: Racing Team Nederland
FIA Endurance Trophy for GTE Am Drivers: Perrodo-Rovera-Nielsen
The FIA Endurance Trophy for GTE Am Teams: AF Corse
BIC to host WEC Rookie Test Sunday with 19 drivers
Despite being the end of the season, the WEC action continues for one more day on Sunday (November 7) at BIC.
The annual Rookie Test will be held with an impressive entry list that includes 19 drivers from the World Rally Championship, Formula 3, Formula 4, the International Motor Sports Association, Indy Lights, GT Racing, and the women's motorsport championship the W Series.
There will be two sessions taking place, first in the morning between 10am and 12noon, and then in the afternoon from 1pm to 4pm.
The tests, which will be held behind closed doors, will see Hypercar teams Toyota Gazoo Racing and Alpine Elf Matmut take to the track, as well as LMP2 sides Richard Mille Racing Team, Dragonspeed USA, JOTA, Racing Team Nederland, Team WRT and Realteam Racing; LMGTE Pro teams AF Corse and Porsche GT Team; and LMGTE Am sides TF Sport, Iron Lynx, Aston Martin Racing and D'Station Racing.
Gallery