Formula 1 Gulf Air Bahrain Grand Prix 2023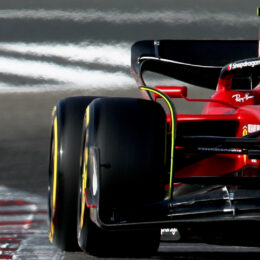 Event Overview
Details on the 2024 Formula 1 Gulf Air Bahrain Grand Prix will be announced soon. Pre-register now to be the first to hear about details for tickets and presale offers for registered customers.
View More
More info
Turkey quicken the pace in GT Nations Cup FP2
Turkey upped the pace while topping all FP2 times in the FIA GT Nations Cup, headlining the Bapco Bahrain GT Festival at Bahrain International Circuit.

The pairing of Salih Yoluc and Ayhancan Guven in a Mercedes – AMG GT3 had a best lap time of 2m 01.565s on their 16th of 26 laps in the session.
Their time was quicker than the leading mark of the first Free Practice held earlier in the day, which was 2m 02.835s set by Argentina in a Lamborghini Huracan GT3.
In second place were Denmark. Nicklas Nielsen and Johnny Laursen streered were in a Ferrari 488 GT3 as they finished 0.263 seconds behind the pace of Turkey; while France, with Jean-Luc Beaubelique and Jim Pla behind the wheel of a Mercedes AMG GT3, were third 0.871s back.
Mexico in a Ferrari 488 GT3, Belgium in an Audi R8 LMS and Sweden in a McLaren 650S GT3 were in the top six.
The FIA GT Nations Cup will be back for Qualifying at 4.05pm.