WEC 8 Hours of Bahrain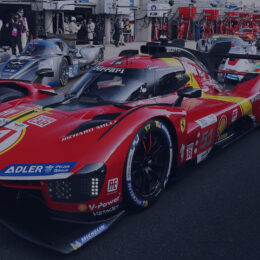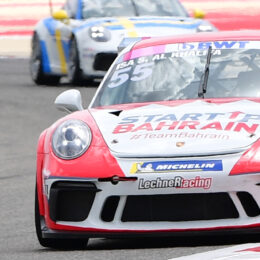 Buy Tickets
Verstappen edges Leclerc in Jeddah thriller
Verstappen edges Leclerc in Jeddah thriller: Analysis of another epic 2022 race brought to you by Bahrain International Circuit
Typically, a major rule change in F1 tends to change the team pecking order. It's part of what makes this new era of F1 so exciting. Sometimes you might see a temporary changing of the guard as top teams get to grips and improve their new cars, but occasionally teams can build such an impressive car that it becomes an automatic title challenger from race one. Fans will remember what happened in 2014, the last major rule change in F1, which launched an eight-year dominance by Mercedes.
With all eyes on BIC for the season opener last weekend, the big question then, and for Saudi Arabia this weekend, was which team had the early advantage. Firstly, Ferrari are most definitely back where the Tifosi want them. Having focused a lot of their attention last season on the 2022 car, that work has paid dividend already with a phenomenal 1-2 in Bahrain. Red Bull, despite admitting they had dedicated less development time on the 2022 car compared to Ferrari, were not far off the pace, but a fuel injection issue in Bahrain gave them two disappointing DNFs. What was clear, and further magnified during qualifying for Saudi, was that these are the two teams to beat. Perez pulled out a stunning lap in qualifying to take, remarkably, his first ever pole in F1 at his 215th attempt. Ferrari were second and third, with Verstappen fourth. It felt like the basis for the Saudi podium would come from these four.
At the other end of the scale, Mercedes admitted themselves that they have a lot of work to do on their car, with 'porpoising' still a major issue. It was felt that Hamilton's podium last weekend in Bahrain was lucky (mainly due to Red Bull DNF), but the extent of their issue was laid bare when Hamilton could only finish 15th in qualifying on Saturday. Hamilton described his car as undrivable. Elsewhere, both Aston Martin and McLaren had struggled in Bahrain and in qualifying in Saudi, with both teams recognising that they had much to do in the early part of the season to climb back up the grid. One major advantage of rule changes of this magnitude is that big improvements can be achieved quite quickly in the season, so fans will hope that a few weeks working on upgrades can deliver change for both teams.
In between those groups, the midfield looked to be extraordinarily tight. In qualifying, just 0.2 seconds split the Alpines of Ocon and Alonso, Bottas in the Alfa Romeo and Gasley in the Alphatauri. So, going into the start of the race under the lights of the Jeddah corniche, it was expected to be a tussle at the front between Ferrari and Red Bull, with the midfield anyone's guess. At the same time, a street circuit of this nature would inevitably cause some surprises with a safety car never far away.
As the race got underway, the top four all got off to reasonable starts, with Perez retaining the lead, followed by Leclerc and Verstappen making up one place ahead of Sainz. The first set of pit stops began around lap 16, with Perez in first. However, shortly afterwards, a Latifi incident brought the safety car out, offering 'cheap' pit stops for the rest of the top four. This dropped Perez to third and gave the lead to Leclerc, with Verstappen close behind.
Whilst the midfield scrap continued, not least between teammates Alonso and Ocon covering several laps, on lap 41 a virtual safety car brought Leclerc and Verstappen close together. What unfolded for the last nine laps was an epic battle between the two, reminiscent of their fight the previous week in Bahrain. By lap 47, Verstappen made an overtaking move that he managed to stick until the chequered flag, winning by just 0.5 seconds. Carlos Sainz held on for third, with an unlucky Perez in fourth.
So, after two races, there is little between Ferrari and Red Bull. What is clear, however, is that these new cars are already demonstrating why these changes were made. Cars are much more comfortable racing closer to each other. Overtaking is easier and the overall spectacle for fans is superb. These are great signs for the sport and if the remainder of the season can match the drama of these first two races, fans are in for a real treat.
Highlights