WEC 8 Hours of Bahrain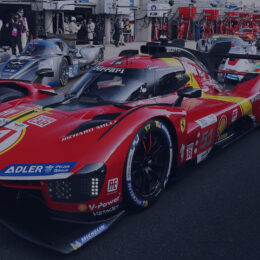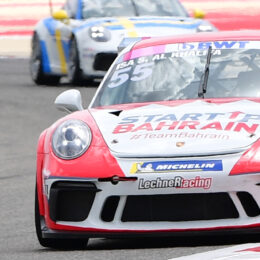 Buy Tickets
Verstappen seizes the day for fantastic home win
Max Verstappen was gifted an unexpected home victory today in the Formula 1 Austrian Grand Prix, held at the Red Bull Ring in Spielberg.
Verstappen took advantage of the retirements of early race leaders Lewis Hamilton and Valtteri Bottas to seize his first triumph of the season and third for Red Bull Racing.
Hamilton appeared to be on his way to a fantastic win, but was shockingly forced to roll to a halt when he lost fuel pressure after 62 of the race's 71 laps. Pole-sitter Bottas retired after just 13 laps with a gearbox problem.
After starting from the second row alongside Kimi Raikkonen of Ferrari, Verstappen did well to stay in contention and took full advantage of becoming the leader when given the opportunity.

He did well to stay in front of a chasing Raikkonen over the final stages of the race, and eventually took the chequered flag in one hour 21 minutes 56.024 seconds.
Raikkonen was the runner-up 1.504 seconds behind, while his Ferrari teammate Sebastian Vettel claimed the final podium step 3.181s behind. The Haas pair of Romain Grosjean and Kevin Magnussen also had brilliant races, taking fourth and fifth place, respectively.
The Force India duo of Esteben Ocon and Sergio Perez followed along with Fernando Alonso of McLaren in the top eight, while rounding out the top 10 and taking the final points hauls were the Saubers of Charles Leclerc and Marcus Ericsson.
Following his win, Verstappen commented: "I'm so happy to win at the Red Bull Ring, and with so many Dutch fans here. It was also so unexpected, and that makes it even better.
"An amazing weekend. If you want to win a race this is the perfect place, in a Red Bull car at the Red Bull Ring. For the race I was very happy in general with how the car was behaving but I always just try to do my best race possible; if that is going to be first, second, third, it's not in your hand.

"From my side I felt in control, I was driving to the best I could with the car I had and at the end we were struggling a little more than Ferrari with the tyre blistering but we managed to stay ahead.
"The fans in the grandstand were great, so many orange T-shirts there. My focus was always on the track but for the last few laps I could look a little bit to my left and they were really cheering me on, it was amazing."
The Formula 1 season returns next weekend with the British Grand Prix in Silverstone.