WEC 8 Hours of Bahrain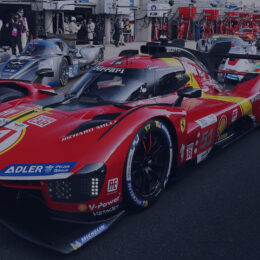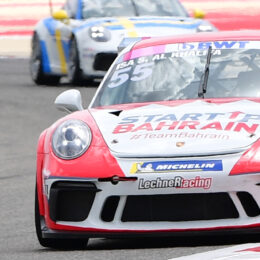 Buy Tickets
Verstappen wins as Red Bull clinch Constructors' Championship
Verstappen wins as Red Bull clinch Constructors' Championship: Analysis of the Japanese Grand Prix, brought to you by Bahrain International Circuit
It seemed slightly odd that after a difficult weekend in Singapore, some people felt that Max Verstappen arrived in Japan feeling like he had something to prove, given his record-breaking win streak this season. Perhaps it's a reflection of the perfectionism within the Red Bull team that has permeated into fan expectations. As it turned out, Max did Max things, driving a faultless weekend, topping all practice session, qualifying on pole and breezing to a very straightforward victory in Suzuka.
The signs were ominous for the rest of the field as early as Friday practice where Verstappen was regularly over half a second quicker and he looked comfortable in a car which looked at ease weaving its way through this historic race track. When it came to qualifying, his final effort in Q3 was described by Sky's Karun Chandhok as "one of the great qualifying laps in F1 history". It was certainly very impressive and perhaps there was an element of the Dutchman that wanted to remind the world of the incredible dominance of the 2023 Red Bull. His race performance was equally impressive. Aside from a brief scrap at the start with the two McLaren's, he never looked in any trouble at all, delivering a victory 20 seconds ahead of his nearest competitor.
Joining Verstappen on the podium was Lando Norris and Oscar Piastri in the two McLarens, in what was their best performance of the year, having also qualified second and third on the grid on Saturday. It's hard to underestimate how impressive this turnaround has been for the Woking team. Having achieved zero points from the first two races, the upgrade and development work has delivered a car that is now demonstrably the second fastest on the grid. It's hard to think of a car development programme that has had so much impact compared to the rest of the field, in-season. Such levels of progress usually only appear between seasons, but their progress in just a short few months has been dramatic. This was also a first ever F1 podium for Oscar Piastri, in a weekend where he also signed a new long-term contract to remain at McLaren. Whether McLaren can capitalize on a Red Bull mistake and take a win this season, or simply continue this progress over the next few months to be ready to fight for victories in 2024, these are exciting times for papaya fans.
Away from the podium, there was plenty of race action between the Ferrari and Mercedes cars, as they continue their battle for second place in the Constructors' championship. With Leclerc and Sainz qualifying ahead of both Silver Arrows, Mercedes decided on a split strategy option. Tyre degradation is very high in Suzuka, so a two stop strategy was the preferred option. Whilst Hamilton went with two stops, matching both Ferraris, Russell went with just the one and his poor tyre performance cost him in the latter stages of the race. It meant that Russell could only finish seventh, behind Sainz who was close on the heels of Hamilton in fifth by the end of the race, with Leclerc in fourth. This leaves Mercedes with a 20-point lead in the standings, with six races remaining.
Behind the top seven, Alonso showed his experience and flair, finishing eighth, despite a questionable strategy call with an earlier than expected tyre change. The two Alpine's of Ocon and Gasly completed the top ten. For Sergio Perez, however, it as a weekend he will want to forget. Having qualified fifth, he came into contact with Magnussen on lap 13 of the race, in what many saw as a clumsy move. The subsequent damage to the car led to his retirement from the race.
Despite Perez failing to score points in Japan, Verstappen's win confirmed Red Bull as Constructors' champion for the second year in a row. They have achieved this with plenty to spare in a car that – Singapore aside – has won every race this year. It is almost certain that the drivers' title will follow for Verstappen at the next round in Qatar and much of the focus from the other teams will turn to what they can do in 2024 to stop the Red Bull juggernaut. McLaren have shown that big gains can be made very swiftly in car development, so the race will be on over the next few months for all teams to deliver a new car package that can line up on the start line here in Bahrain in a few months' time with a much better chance of success.
F1 returns in two weeks for the Qatar Grand Prix on 8 October.
Highlights