Formula 1 Gulf Air Bahrain Grand Prix 2023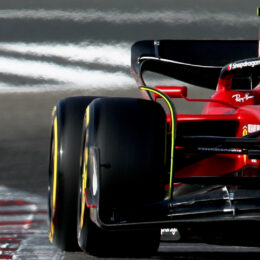 Event Overview
BIC is set to celebrate its 20th anniversary next year, as the opening round of the 2024 season and its first-ever Saturday night race at the Home of Motorsport in the Middle East on 29 February to 2 March 2024.
View More
More info
Weerts grabs first place for Team Belgium in GT Nations Cup Qualifying Race 1
Team Belgium had a strong opening day today in the FIA GT Nations Cup, which made its global debut headlining the Bapco Bahrain GT Festival at Bahrain International Circuit (BIC) in Sakhir.

After securing a double pole for both of the meeting's Qualifying Races, Belgian ace Charles Weerts steered his nation to first place in Qualifying Race One held along a brilliantly lit 5.412-kilometre Grand Prix track.
Weerts completed 27 laps in his Audi R8 LMS challenger and was an impressive 24.855
seconds ahead of the rest of the pack.
Finishing in second place was Turkey's Ayhancan Guven in a Mercedes-AMG GT3, while
in third was Matteo Cressoni flying the Italian flag in a Ferrari 488 GT3 12.168s behind
Guven.
The UK's Christopher Froggatt, also in a Ferrari 488 GT3, was classified fourth; while Jim
Pla of France in a Mercedes-AMG GT3 claimed fifth place overall. Rounding out the top
eight were Ezequiel Perez Companc of Argentina in sixth, Deni Bulatov of Russia in
seventh and Nico Bastian of Germany in eighth.
Ninth through 18th, respectively, were Hong Kong, Belarus, Sweden, China, Australia,
Malaysia, Mexico, Japan and Thailand. Denmark were not classified.
Qualifying Race Two is scheduled for Saturday at 1.15pm. Belgium's other driver, Mike den Tandt, is set to take over the duties behind the wheel.
According to officials, the average of each team's results from both Qualifying Races will
determine the grid for the FIA GT Nations Cup's Main Race, which will be the weekend's
feature event starting at 7.30pm Saturday night.