WEC 8 Hours of Bahrain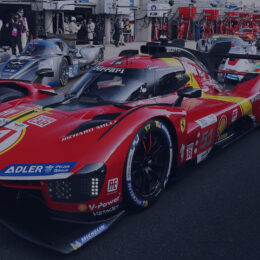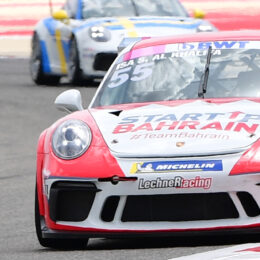 Buy Tickets
World-class entertainers set for Bapco GT Festival at BIC
World-class artists putting on all kinds of fantastic performances will be entertaining the crowd all weekend long at the Bapco Bahrain GT Festival, taking place this Friday and Saturday (November 30 and December 1) at Bahrain International Circuit (BIC) in Sakhir.
Among them are Extreme Stunt Show Limited, The Stannage International Stunt Team, Terry Grant and Lee Bowers, Reuben DotDotDot, The Due, Adam Kadabra, Freefall Stunt and Ninja, The Passaports and Teatro Bambola.

Extreme Stunt Show Limited have been wowing car fanatics across the globe with an array of death-defying tricks and show-stopping stunts in their monster trucks. With more than 60 years of combined experience, the team demonstrates incredible skill and precision to thrill fans' senses.
The Stannage International Stunt Team is a World Record-breaking squad with a whole range of stunts on motorbikes and quad bikes as well as a number of high falls and tricks with fire.
Terry Grant and Lee Bowers are acrobatic geniuses collaborating with machines to put on a truly spectacular display.
Reuben DotDotDot defies gravity and death with acrobatic stunts and balances. His show also includes humour, Chinese pole, hand-balancing, manipulation and crowd interaction.

The Due comprises two experts with an undying passion for the guitar, more specifically, for the Spanish and South American repertoire. They have played since childhood and have performed in international music festivals.
Adam Kadabra is an international musician with a unique and amazing style called "Lap Tapping", where he rests the guitar on his lap and powerfully taps the frets and strings to create a captivating sound.
The Passaports are a Romanian trio who get fans grooving to their mesmerising music.
Teatro Bambola have a unique style and avant-garde artistic costumes. They will present a show on stilts named the Provence Flowers.

These performers and so much more will be on hand off the race track at this weekend's Bapco Bahrain GT Festival.
Tickets for the event are now available. They can be purchased on BIC's official website, www.bahraingp.com, by calling the BIC Hotline on +973-17-450000, or at the BIC stall in Bahrain City Centre. They cost BD5 apiece for adults and BD2.5 for teenagers aged 13 to 17. Those 12 years old and younger can attend for free.
Organised in cooperation with SRO Motorsports Group, the Bapco Bahrain GT Festival will feature three exciting racing series. Headlining the weekend's on-track action will be the all-new FIA GT Nations Cup. It will be complemented by the GT4 International Cup and the Bahrain Classic Challenge.
All three categories are being hosted in Bahrain for the first time. Each will contest multiple races, with some competing under the lights.