Formula 1 Gulf Air Bahrain Grand Prix 2023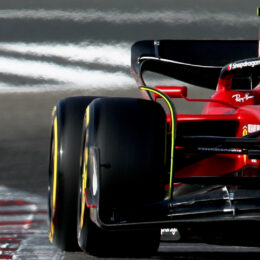 Event Overview
Details on the 2024 Formula 1 Gulf Air Bahrain Grand Prix will be announced soon. Pre-register now to be the first to hear about details for tickets and presale offers for registered customers.
View More
More info
World-class roaming performers set to perform at F1 weekend 2023
World-class roaming performers set to perform at F1 weekend 2023
The Formula 1 Gulf Air Bahrain Grand Prix 2023 will have its signature world-class entertainment programme featuring acts from across the globe, signed up by Bahrain International Circuit (BIC) to bring smiles to the whole family.
The F1 spectacle set for 3 to 5 March at "The Home of Motorsport in the Middle East" in Sakhir will not only showcase the pinnacle of motor racing, but it will also include plenty of colourful attractions at BIC's F1 Village vending area.
Among them are the roaming performers, and standing tall at the forefront are the teams of stilt-walkers of various themes and inspirations. This year, classical ballerinas, a carnival batucada, butterflies and flamenco dancers are all set to entertain race-goers, and all of them will be doing so while balancing on stilts!
They will include the carnival batucada, which is the first and only act of its kind where all musicians play on stilts. This music show guides the audience into the world of Brazilian music using typical instruments that characterise carnival sounds of Brazil: surdo, samba box, repenique and tamboriles.
In addition, elegant giant butterflies and flamenco dancers on stilts, will give shape to a wonderful act. The dancers perform beautiful choreographies at the rhythm of Spanish music. These stilt-walkers and many other roaming performers will be showcasing their talents and engaging with the crowd at the F1 Gulf Air Bahrain Grand Prix 2023.
The off-track entertainment programme also features stage shows, carnival rides, kids' activities, back-to-back concerts featuring DJ Snake and Craig David, and so much more.
Tickets to this year's F1 race weekend are selling fast. Those looking to experience the pinnacle of motorsport must therefore purchase their tickets as soon as possible to be a part of the region's biggest racing and entertainment extravaganza.
Images