WEC 8 Hours of Bahrain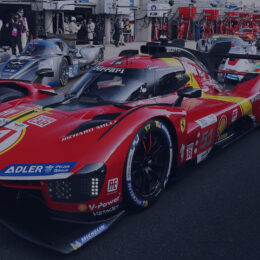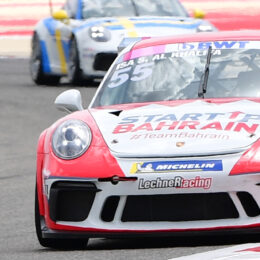 Buy Tickets
Grand Prix Track
The Grand Prix Track has held thirteen of the 14 Bahrain Grand Prix. In 2010, the 6.4-kilometre Endurance Circuit was used to mark the 60th anniversary of Formula One.
Track uses
Track used for the Formula One Gulf Air Bahrain Grand Prix

Track used for the Six Hours of Bahrain, FIA World Endurance Championship

BIC Experiences

Corporate hire
Facts and Figures
Maximum uphill slope: 3.60%

Maximum downhill slope: 5.60%

Height between the lowest and highest points on the circuit: 0 to 18m

15 turns (9 right and 6 left)

Forecast lap time for a 2.4-litre Formula One car: 1min 31secs

Length of start/finish straight 1,090 m

Four straights

Pit straight: 1,090m

Straight 2: 555m

Straight 3: 680m

Straight 4: 750m
Inner Track
The Inner Track is mainly used for national race meetings and corporate and retail experiences. It features many of the most challenging sections of the Grand Prix Track.
The Inner Track was initially intended to provide an ideal venue for testing and driver training activities.
Track uses
The track is mainly used for national circuit racing championships, including BIC 2,000cc Challenge and the BMR 600 Championship

BIC Experiences

Corporate Hire
Facts and Figures
2.55 kilometres layout

Width varies between 14m and 15m

Eight turns (five left, three right)
Drag Strip
The Kingdom of Bahrain's drag racing scene is internationally acclaimed, with one of the fastest cars in the world racing regularly on the strip.
BIC was accorded membership into the United States' renowned National Hot Rod Association (NHRA) Worldwide Network. This allows BIC to host events under the prestigious NHRA banner, placing Bahrain amongst the best and brightest in the world of drag racing.
Track uses
Official host drag strip of the Bahrain National Drag Racing Championship

Ebrahim K. Kanoo Drag & Drift Nights

BIC Experiences

Corporate Hire
Facts and Figures
Drag strip length: quarter-mile (approximately 402 metres)

Drag strip surface: high-tech superflat concrete
Outer Track
The track was designed initially to accommodate all sorts of racing disciplines. Its characteristics make it ideal for the testing of car chassis, engines, tyres and other components. The Outer Track is a fast and challenging sweep through the Sakhir desert racing facility and includes the full length of BIC's main straight.
Track uses
The track can be used for all kinds of international and national events.

BIC Experiences

Corporate Hire
Facts and figures
3.664 kilometres layout

Width varies between 14m and 17m

A total of 9 turns (three left, six right)