2022 Formula 1 Gulf Air Bahrain Grand Prix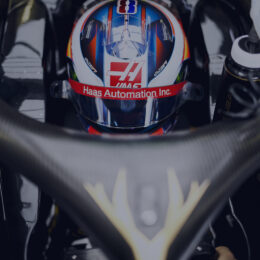 Event Overview
Be the first to witness a new era of F1. Tickets are on sale now for the 2022 Formula 1 Gulf Air Bahrain Grand Prix
View More
Buy Tickets
A major switch in the F1 hierarchy?
A major switch in the F1 hierarchy? Analysis of a cracker in Le Castellet, brought to you by Bahrain International Circuit
Other than a small handful of exceptions, pretty much every F1 track on the calendar will divide fan opinion in some way. The Circuit Paul Ricard in southern France is no exception. It's steeped in racing history, having first hosted F1 in 1971 and became a popular testing track in the early 2000s under the ownership of a certain Mr B Ecclestone. However, some argue that a specialist testing track is not as well suited to a racing track as it could be. When it came back to the F1 racing calendar in 2018, it would be fair to say that it had a slow start, but its race this weekend more than made up for that in an event that may well will be remembered as a turning point in the hierarchy of the sport.
In advance of the race, Inspector Clouseau was out in force, trying to work out what caused those dramatic tyre failures last time round in Baku. Pirelli's conclusion focused on the interpretation of rules around tyre pressures, so regulations had been changed ahead of the weekend to avoid a repeat performance. Further, the French organisers had been working hard on a number of modifications on the track surface and corner profiles, so there were plenty of unknowns for the teams to decipher.
In qualifying, Max Verstappen started a couple of tenths ahead of Hamilton in second, with Bottas in third. Whilst Merecdes had struggled on the recent street circuits of Monaco and Baku, they were expected to be stronger here. On the other hand, a win for Red Bull on the first leg of a European triple header could be transformational for the championship.
It started with disaster for the Dutchman, as he locked up into turn two and Hamilton took the early lead. The order stayed largely the same, with Bottas in third up until the first round of pitstops. For reasons only known to Mercedes, they pitted Bottas first, leaving Hamilton out an extra lap than perhaps he wanted. In the interim, Verstappen came out with a blistering outlap and took the lead. With Hamilton breathing down Verstappen's neck, the big question was whether it was a one or two stop race. Bottas had thought two stops was the best option on his team radio, but was put back in his box (or not, as turned out to be the case). However, Red Rull made the call on lap 32 to bring Verstappen in and he came out with 20 seconds to catch up with his fresh set of tyres.
Verstappen caught up Bottas with ten laps to go and passed him easily, and on the penultimate lap he breezed past Hamilton to take the chequered flag. It felt a little bit like the reverse of the race here in Bahrain this year when Verstappen almost took Hamilton late on in the race, but ran wide sacrificing his chance to take the win. There was a sense of calm and maturity to this performance that suggested Verstappen had learned a lot from that experience.
Further back, Perez drove a solid race to come third ahead of a furious Bottas. Norris provided yet another impressive performance to finish fifth, ahead of his teammate Ricciardo in sixth, with Gasly, Alonso, Vettel and Stroll making up the rest of the top ten.
It's difficult to underestimate the significance of this win for Verstappen. Red Bull dominated Mercedes on both pace and strategy over the weekend. It's the first time ever that Max Verstappen has taken pole, won the race and achieved the fastest lap of the race in his career. It's also worth noting that Red Bull has never won three races in a row in the hybrid era. One must wonder whether this will set the tone for this crucial period of intense racing in Europe before the mid-season break in August. If Max goes on to take this championship later this year, many will point to this weekend as the turning point.
Race Highlights