WEC 8 Hours of Bahrain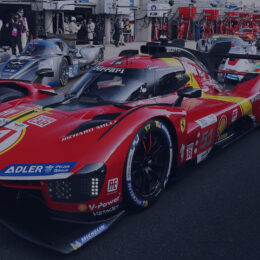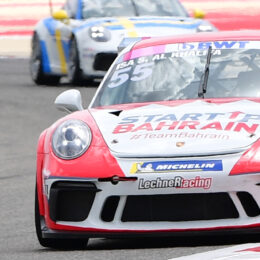 Buy Tickets
Red Bull breaks new records as Verstappen dominates in Budapest
Red Bull breaks new records as Verstappen dominates in Budapest: Analysis of the Hungarian Grand Prix, brought to you by Bahrain International Circuit
There was much anticipation ahead of this weekend's race in Hungary, not least if you were a Daniel Ricciardo fan. Having lost his seat at McLaren last year, the smiley Australian had never really lost popularity and was regularly seen at races in his role as the Red Bull reserve driver. So, there was delight amongst his fans with the announcement just after the British Grand Prix that he would replace Nyck de Vries with immediate effect at AlphaTauri. It's fairly unusual to replace a driver mid-season, but Red Bull are known for their no-nonsense approach, so perhaps the decision to replace a driver in their junior team wasn't much of a surprise. Either way, it was a big talking point ahead of the weekend.
Another major focus was whether McLaren could repeat their success of Silverstone, following an upgrade package which even the most optimistic fan could not have dreamed of. The team were playing down their chances, given that slower speed corners, which characterize the Hungaroring, are less suited to the McLaren. Mercedes were also in the spotlight, given a home podium for Hamilton last time out.
If qualifying was anything to go by, both Mercedes and McLaren had the potential to cause an upset. It would be fair to say that there have been few surprises when it has come to race winners and pole positions over the last few races, with the excitement for fans tending to come from the battles behind the reigning world champion. Saturday, however, did provide something of a shock as Lewis Hamilton put in a storming lap to take his first pole position since 2021. He took pole by just 0.003 seconds from Verstappen, his 104th in his career. He was so delighted with his performance that he said that it felt like his first. The pair of McLaren's were not far behind, with Norris 0.08 seconds further back and Piastri just behind in fourth. It was also a positive start for Ricciardo, who outqualified his teammate in 13th, their highest start since Monaco.
Unfortunately, it was a poor start for Hamilton as the race got underway, as Verstappen overtook him into the first corner as did both McLarens. With tyre degradation high, it was an obvious two stop strategy, which most teams stuck to and the timing – as ever- would be crucial to protect track position on a circuit where overtaking is not straightforward.
The top five largely retained their positions for the first two stints, although Norris did manage to jump his teammate with a slightly earlier first stop. Meanwhile further back, Perez, who had started ninth, put in some great work through the field and by lap 40 was close to the top 4, just behind Hamilton and the two Mclarens with Verstappen dominating up front.
The final round of pit stops took place on lap 43, with Perez and Piastri the first of the top five to do so. By the time all the leaders had stopped on lap 51, it was Verstappen well in front, with Norris, followed by a charging Perez, then Piastri, with Hamilton just behind. Hamilton managed to jump Piastri on lap 57, but couldn't quite get to Perez who was slowing towards the end of the race.
Ultimately, it was Verstappen who retained his domination, with a huge margin of victory of 33 seconds. It was his 44th career win and his seventh consecutive victory. More importantly, however, it was Red Bull's 12th consecutive win, which broke an all-time record in F1's history, with the previous best of 11 wins held by McLaren back in 1988. That simple fact really shows how impressively dominant this team is.
It was also consecutive podiums for Lando Norris for the first time in his career, as he managed to hold off Perez in the closing stages, who put an impressive afternoon and was rightly voted driver of the day. Perez would have taken some confidence from that performance.
With Hamilton in fourth, Piastri fifth, it was left to Russell, followed by the two Ferraris and the two Aston Martins to complete the top ten. But it was that record of consecutive wins for Red Bull which will be what this weekend was remembered for. Who knows how much they can extend that run, given their dominance?
This weekend also saw a trail by F1 of a new qualifying format, with each session mandating a specific tyre choice – hard tyre in Q1, mediums in Q2 and softs in Q3. Part of the aim is to reduce trye consumption over the weekend (they get 11 sets as opposed to 13) as part of the sport's ongoing sustainability push. There will be a further test of this format later in the summer in Monza before any decisions are made as to whether to roll this format out across the calendar.
F1 is straight back to action this weekend in Belgium, before the usual four-week summer break.
Highlights