Formula 1 Gulf Air Bahrain Grand Prix 2023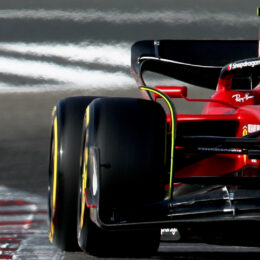 Event Overview
BIC is set to celebrate its 20th anniversary next year, as the opening round of the 2024 season and its first-ever Saturday night race at the Home of Motorsport in the Middle East on 29 February to 2 March 2024.
View More
More info
Verstappen dominates again as Montreal celebrates the return of F1
Verstappen dominates again as Montreal celebrates the return of F1: Analysis of the Canadian Grand Prix, brought to you by Bahrain International Circuit
Montreal welcomed back F1 after a two-year absence like a long lost friend. There were 338,000 fans present over the race weekend, with celebrations taking place both at the track and in downtown Montreal, just a couple of miles from the F1 venue. Canada has always been known to welcome F1 with open arms and they really know how to put on a celebration of motorsport. It's a venue steeped in racing history and this weekend the venue was recognizing the 40th anniversary of the death the great Gilles Villeneuve, a Canadian often rated as one of the greatest drivers of all time (which is also why the circuit is named in his honour). Montreal has witnessed some of the most memorable moments of the sport over the years and so a visit to this historic track always carries extra excitement for everyone involved.
Indeed, there were elements of the race weekend which felt like a step back into F1's past. With qualifying taking place in wet conditions, it was Fernando Alonso who made the most of a wet track to deliver a masterful lesson in the art of driving in the wet. Remarkably, at 40 years old his ability, reaction times and style remains pin sharp and he qualified a remarkable second. Elsewhere amongst the old guard, Lewis Hamilton – 24 hours after describing his car as the worst he had ever driven – qualified an equally impressive fourth. There is nothing like a bit of rain to demonstrate true driver ability. Max Verstappen, another expert in these conditions, combined ability with the advantage of his superior car performance to take pole by a distance, with Carlos Sainz completing the top four. It was another disaster for Leclerc, however, as a power unit change meant that he was to start at the back of the grid.
Race day brought much improved weather, with no threat of rain. Given the nature of the circuit, there was always the threat of safety cars, however, so teams had to be on their toes to adapt strategies accordingly. The threat of safety car interruptions was well founded, with two virtual and one actual safety car over the race. This meant that the best laid plans, including potential one stop strategies, were thrown out of the windows as team looked to take advantage of a 'cheap' pit stop as cars proceeded under caution during these interruptions. It was the final safety car, as a result of Tsuonda paying a visit to the wall on lap 49, which provided the grandstand finish that we were all looking for. It bunched the field up and allowed Carlos Sainz an opportunity to attack Verstappen over the remaining 15 laps. Timing data had shown that Sainz' car was probably marginally quicker than Verstappen and with the help of DRS for overtaking there was some hope that the Spaniard could finally achieve his debut win in F1. That hope was in vain, however, at the reigning champion drove a masterful defensive display to hold out for the win.
Further back, Hamilton completed a hugely encouraging weekend to finish third, whilst Russell continued his 100% record of finishing in the top five this season, ending up fourth. Whilst it is almost certain that Mercedes aren't in the game for a world championship this year (they are still almost a second a lap behind the leaders), their gradual improvements with the car point towards a much brighter future. Indeed, if they continue to progress at this rate – given that the cars for next year are not expected to materially change from a regulations perspective – they should be right back in the mixer. Despite his heroics in qualifying, Alsono could only manage ninth, as a combination of a badly timed safety car and a mechanical issue put a stop to his podium ambitions. It was also a day to forget for Leclerc, who had too much to do starting from the back of the grid. He could only manage fifth.
In terms of the championship, a quick glance at the drivers' points table shows that Ferrari have a mountain to climb. Verstappen is now 46 points clear at the top. As a reminder, three races into the season, the Dutchman was facing a deficit of the same 46 points. It's been a remarkable turnaround, dominated by reliability issues at Ferrari, a Red Bull set up that continues to improve and perhaps a bit of luck at times. It's a big ask for Ferrari, but history shows it's not impossible. There have been memorable championship comebacks over the years – Vettel vs Alonso in 2012, Hunt vs Lauda in 1976 – but Ferrari are clearly going to need more than just reliability improvements to make up that gap.
F1 takes a break this week before a trip to Silverstone, for another calendar highlight at the start of July.
Highlights