2022 Formula 1 Gulf Air Bahrain Grand Prix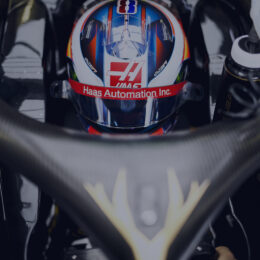 Event Overview
Be the first to witness a new era of F1. Tickets are on sale now for the 2022 Formula 1 Gulf Air Bahrain Grand Prix
View More
Buy Tickets
Verstappen reigns at home in rollercoaster race
Verstappen reigns at home in rollercoaster race: Analysis of the Dutch Grand Prix, brought to you by Bahrain International Circuit
F1 arrived in Zandvoort under the now familiar sea of orange, with patriotic fans as passionate as ever in welcoming home their world champion. Whilst last year they had hoped desperately for a Verstappen win, which he duly delivered, this year there was far more of an air of expectation for a victory given the results of the last few races.
Qualifying, however, showed that the race would unlikely be the walk in the park that the fans were expecting. Whilst Verstappen did take pole, Leclerc was just 2 hundredths of a second behind him, with the other Ferrari of Sainz only marginally behind that in third. The other big story from Saturday was the sudden resurgence of Mercedes, with Hamilton qualifying in fourth, looking very competitive on pace. He was slightly at a loss to explain the change in fortune for the team, comparing it to a 'mood swing' of the car. Whatever the reason, there was an expectation that this could be a strong race for the Silver Arrows. That expectation, when Sunday came, turned out to be well-founded.
On paper, many expected a two-stop race, with most of the grid opting to start on soft tyres, moving to mediums for the second two stints. Strategy would be a key element at this circuit, not least because it's seen as a difficult track to overtake on.
The start of the race was fairly undramatic, with the top four all getting away in somewhat of a procession until the first round of pitstops arrived. Those on the two stops darted into the pits around lap 16 onwards, with Sainz in first. However, a bungled stop for the Spaniard cost over ten seconds and effectively took him out of contention. Yet another operational error from Ferrari will raise further eyebrows, confounded by a further mistake later in the race of an unsafe release, leaving to a five second penalty.
The remainder of the field had smooth stops although there was a notable absence of either Mercedes coming in. It swiftly became clear that they were gunning for a one stop race, looking for any opportunity to get an edge over Red Bull. This all meant that for the middle section of the race Hamilton and Russell were first and second, the first time that has happened for the team this season.
Hamilton took his planned only pit stop on lap 30 and whilst that left him behind both Red Bulls, he was on fresher tyres with Verstappen having to stop again. Russell followed soon after and their pace on the new hard tyres was remarkably quick, enabling then to overtake Perez before lap 40. At this stage, it seemed Hamilton had more than a good chance of a win. Just a few laps later, however, the race turned on its head.
Whilst strategy decisions can take into account likelihoods of safety cars, the reality is that the timing of their appearance will always favour some drivers over others. In the case of the virtual safety car on lap 47, after Tsunada pulled over with an issue, it firmly played into the hands of Verstappen who was able to have a 'cheap' pit stop, saving 10 seconds during the period. To complicate matters further, a full safety car on lap 56, with Verstappen in the lead at that time behind the two Mercedes, meant split second decisions needed to be made. Red Bull pitted Verstappen. Mercedes did the same to Russell but left Hamilton out. Whilst this put Hamilton in the lead, he was left vulnerable to an attack from Verstappen, on much fresher tyres. Verstappen didn't need any invitation to pounce at the restart and took the lead down the main straight with little fuss. Indeed, Hamilton slowed so much with old tyres that both Russell and Leclerc managed to overtake him before the chequered flag, taking the remainder of the podium. Further back, Perez held on for fifth, with Alonso, Norris and Sainz completing the top eight.
As the Dutch fans celebrated another home win, it was a case of "what ifs" for Mercedes. They had a real chance for a first win of the season and although they would have been encouraged by their pace, you can't help feel that luck was not in their favour. They will hope for better fortune at Monza next weekend for the third part of this European triple header.
Off the track, the big news before the race weekend got underway was that Oscar Piastri was confirmed at McLaren for next season. The legal issues had been resolved by F1's Contract Recognition Board, which ruled that Piastri's contract with McLaren was indeed valid. He is an exciting young talent, having won the F2 championship in 2021 in his debut season and the F3 Championship the season before that. All eyes will now be on the rest of the driver market, not least to see who will replace Fernando Alonso at Alpine.
Highlights